Modix Big60 3D Printer Reviews from customers
Our Modix Big60 users come from various areas and work backgrounds with diverse 3D printing needs. They have taken advantage of the printer's multi-use printing capabilities for numerous, unique projects. Our customers include those working in the automotive industry, the film industry, aviation, composite materials, artistry, and so much more! We asked these valued customers to provide us with feedback and useful information based on their experiences using our printers. Please read several reviews below:
Titan International - Off Road Tires, USA
Titan International, the leader of both Titan and Goodyear Farm Tire brands, offers a full line of wheels, tires and undercarriage products for a wide variety of off-the-road equipment.


"The printer has been doing well.  We have at least 72+ days of print time on our machine and it's still doing great.  We've printed with PLA 100% of the time and only yesterday successfully printed a grommet for the factory using some flexible TPU filament."

Zach Pope, Tire Design Engineer, Titan International, Inc.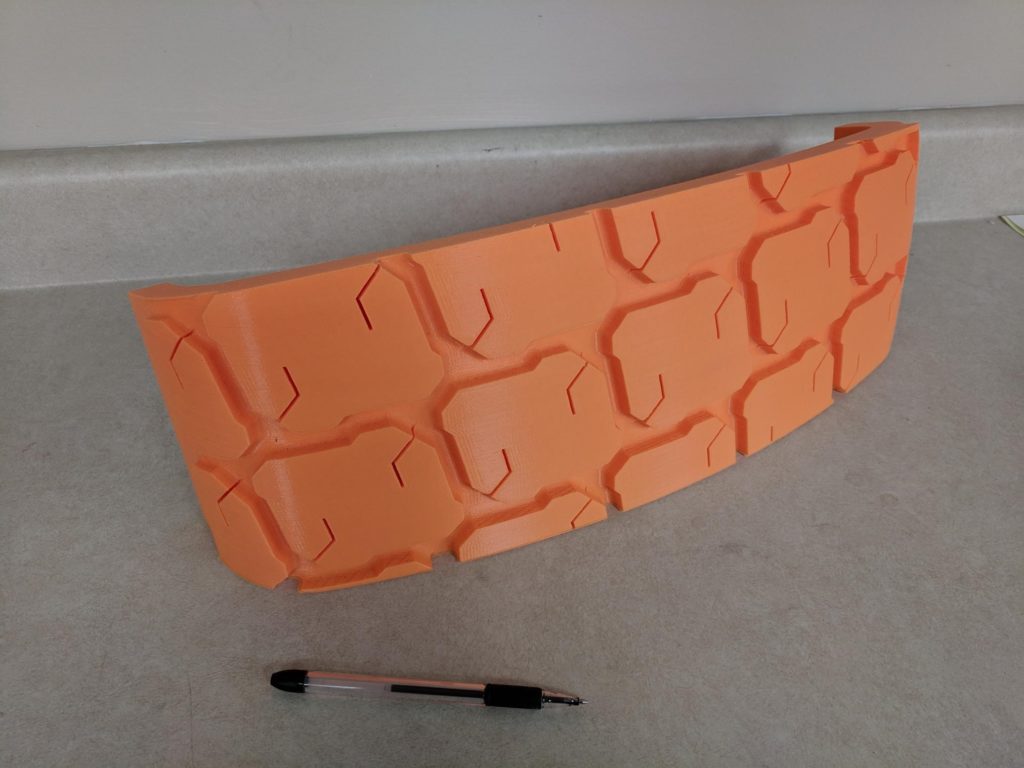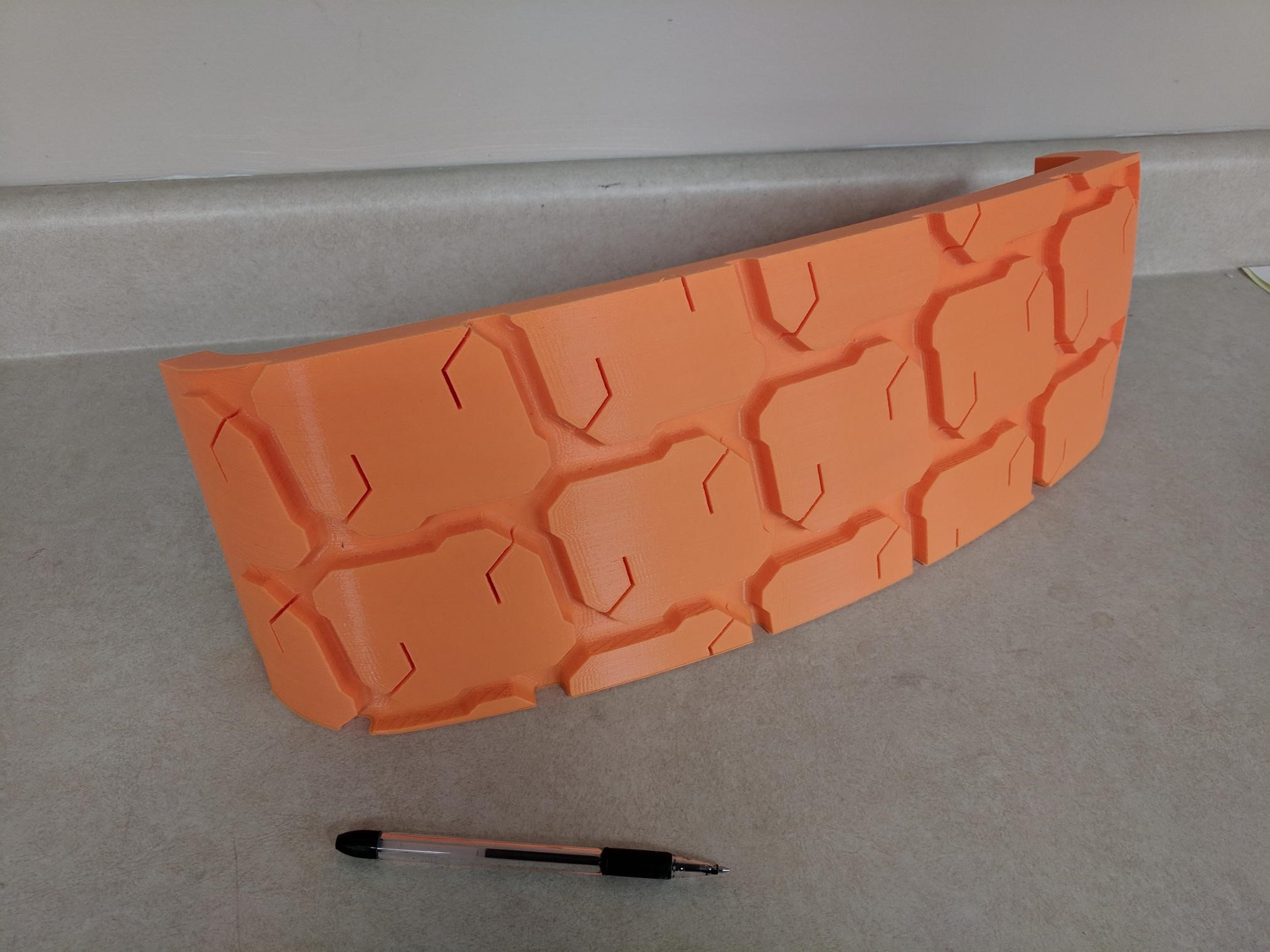 Metralabs - Mobile Robots Developer - Germany
Alexander Kloska, Mechanical Engineer and Metralabs: "
The print quality is improving with every print. We finished a robot for a new project last week.  All the housing parts were printed with your printer. The parts were grinded, filled and painted afterwards. Also our boss thinks about buying a second printer, which is good. "
"For our prototypes and small productions we normally use 1mm nozzle and 0.6 layer size. We usually use white PLA filament and each enclosure part is taking approximately 20 hours to print."
http://metralabs.com/
Dr. Mikkel Wagner, Sim Automation
SIM Automation GmbH is a leading automation company from Heilbad Heiligenstadt, Germany.
Sim Automation has purchased a Modix Big60 3d printer in order to expedite the development of their specially designed large feeding bowls. These bowls oscillate in a special way that helps the components to climb along their grooves and feed the assembly robots in a very specific order, angle and speed.
These feeding bowl prototypes are printed and then tested in a development system. Final production parts are sometimes printed with medical certified ABS filament. For more information and contact information of Sim Automation, please visit this page
Mr. Mougammandou Rafi- France
Rafi is a professional painting artist and 3d printing post processing expert service  provider from the north of Paris, France.
Turn on the translation subtitles.
EVParts UK is an Engineering technology company with experience in the rechargeable energy storage sector since 2004. EV Parts offers a full range of solutions from a complete turn key Li-ion battery system, to a supply  battery management system.
"We've now gotten to grips with the new Modix Big-60 printer and are using it almost every day. Here are a few of the prints we've done so far: Top left – A cell enclosure for 18650 cells, which will form part of a go-kart battery module This print… "
Image Below: Circulation fan for our environmental chamber.
Modix printing video : https://www.evparts.co.uk/tag/3d-printer/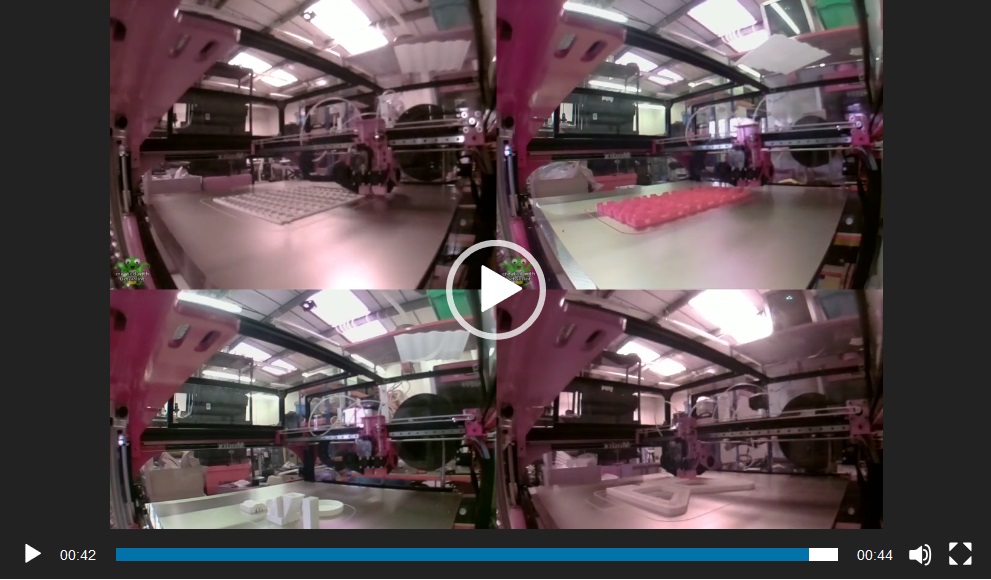 Johann van der Merwe - South Africa
John is an information technology expert and 3D printing enthusiast with amazing modeling results.
"I am really happy I made the right choice in investing in your printer, and the support I have received so far is really the best I ever received in any industry."
Thank you,
Johann
May, 2018
Björn Magnussen, TTICI CEO, Germany
TTICI is an automaton consulting specialist from Germany.
Mr. Bjorn: "One of the major benefits for us is the modular design of Modix Big60 3D printer. This allows us to tailor specific solutions to our customers"
Read the full interview and watch the video in this page
Shawn Hicks - Film's Special Effect Artist - Ireland
Shawn Hicks: "This is the finished print of a cannon for an upcoming production. It's 5'2″ total length made up of 12 pieces. Everything fits just nice. It took 108 total print hours (the printer ran day and night).  I used Formfab recycled PLA for most of the print.  I used a .8 ruby nozzle and a .4 layer height on detailed parts with a .44 layer height on long tube sections.  Temperature was at 225 and speed was always on fast. The 2.5 kg rolls were a great success. I was getting approximately 30 hrs of print time between roll changes." The video on the right shows the printed canon shooting pyrotechnics.
Efes Bronze is a leader in bronze sculpting artistry with pieces in many countries around the world. Efes is utilizing the large print volume of Modix big60 in order to create large models  to later be used for casting  with the lost-wax technique.
The process is as following:
1. Print the models in parts and glue them together.

2. Create a negative silicon mold.
3. Cast wax inside the silicon.
4. Smooth and add details to the wax.
5. Cover it all with plaster and cast bronze metal inside.
Serdar Eraol, owner of Efes Bronze " We print with PLA and use PrintinZ bed sticker instead of PEI. Bed temperature is 55c. Print layer is 0.3mm in the base, body parts 0.2mm and face 0.1mm. We use 0.4mm nozzle and 7-8% infill. After 100-150 layers we change infill to 2-3% only. Some parts are 3 perimeters and some just 2″ 
Several of our customers are using Modix Big 60 to print molds for composite materials, such as carbon fiber. In this example, the printed parts were being used as a jig for precise drilling of a carbon fiber part.
Mr. Neal Crookston, Production Supervisor:
"Both fixtures with the carbon fiber part that slides into the fixtures so we can accurately drill holes consistently. It took about 60 hours each at 80 mm/s, PLA. The solid one is about 2.5 lbs. of plastic, the one with holes about a pound less."
http://www.tcbcomposite.com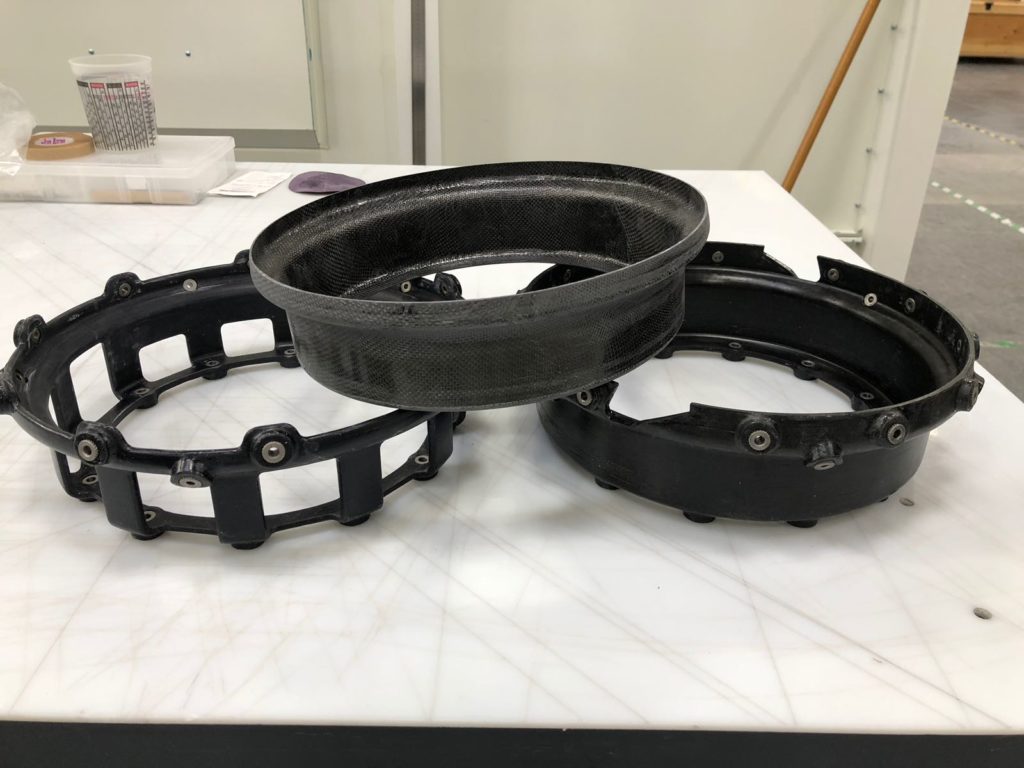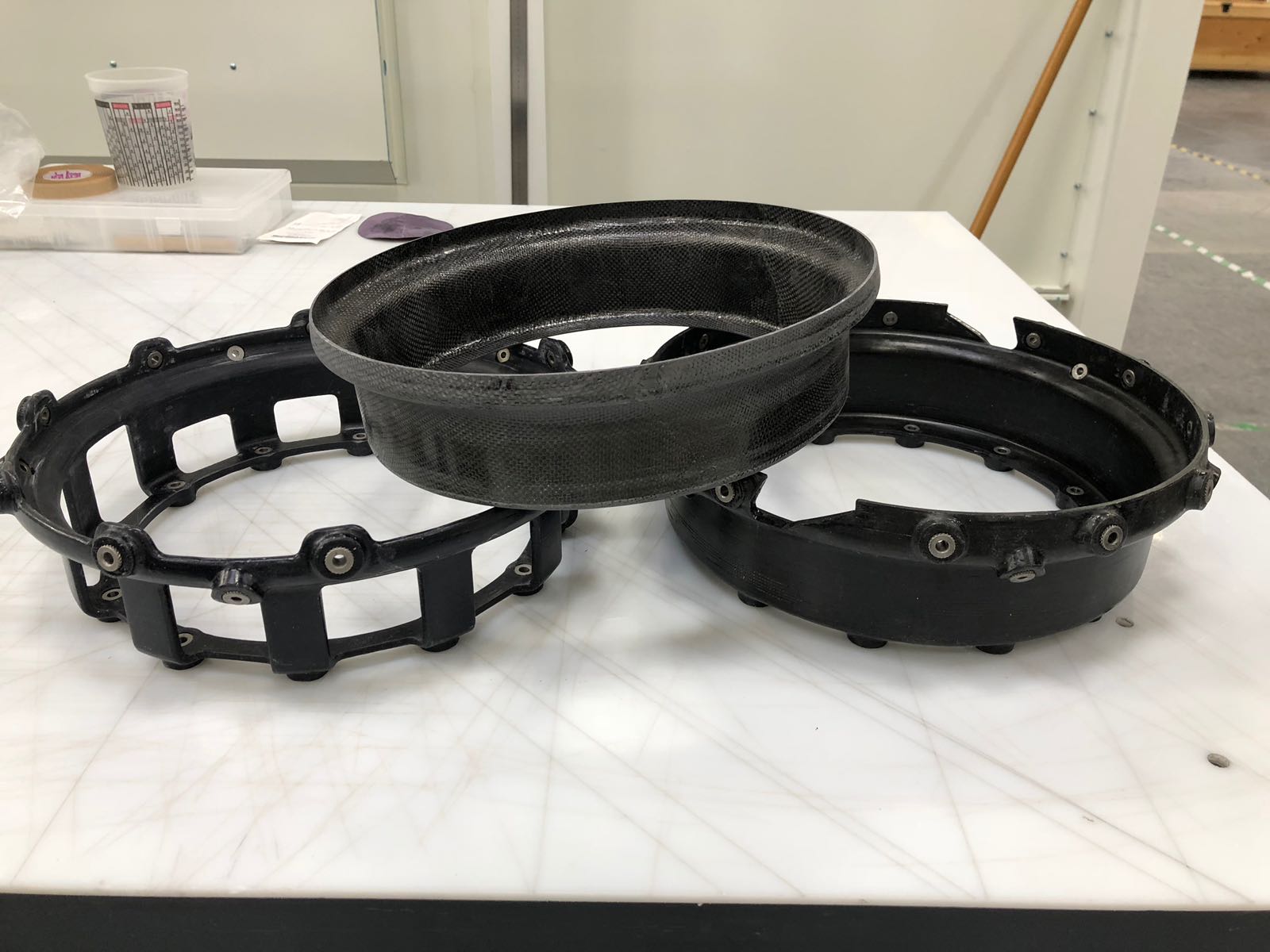 DronEPIC - Drone Developer - India
"DronEPIC Automation Pvt. Ltd. is a hybrid drone manufacturing company with high endurance and payload carrying capacity based in Jalandhar, India.
The Modix Big 60 have large print volume, We are using this printer to print moulds or patterns for fabrication of complex parts with the carbon fiber prepreg composite material.
It is a very big printing machine in this cost segment. The acrylic closed frames add the more aesthetic look to this printer and also help in stabilizing temperature inside the printer. 
I want to say Thanks to Modix team for providing a lot of supports after sales during assembly of the machine and to print our 1st part."
http://www.dronepic.co.in/

A+A Schoenmakers- Shoemaking Tools- Netherlands
Corne Schoenmakers –  We use the 3d printer to print shoe last with 10mm width walls. We also print large and small prototypes and various jigs for our machines.  http://www.aa-schoenmakers.nl/
JVS 3D - Product Developer - Netherlands
Jaap Vis: "The printer already running for days and days 24/7. So far without any problem". "We have made our own acrylic enclosure covering the entire machine. In the picture, side parts of a casing, print time 4 days in total, 2.5kg filament.
http://www.jvs-3d.nl/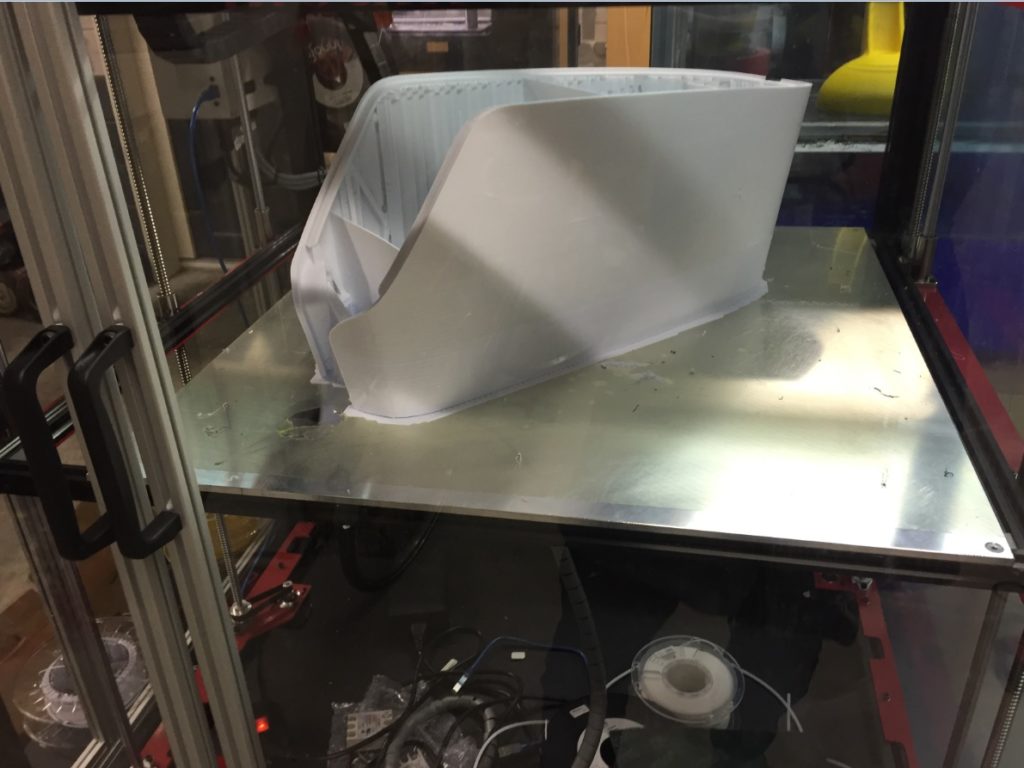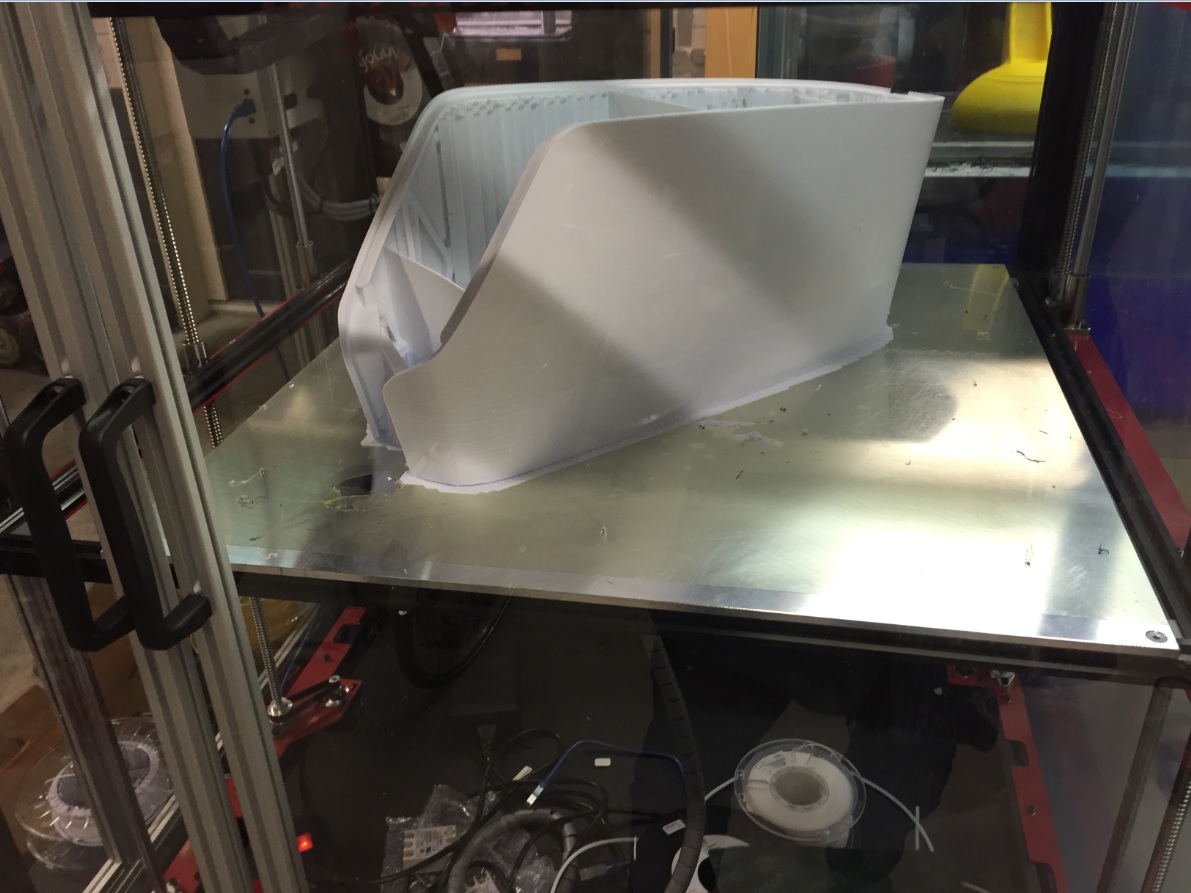 F3DP - 3D Printing Service - Holešov, Czech Republic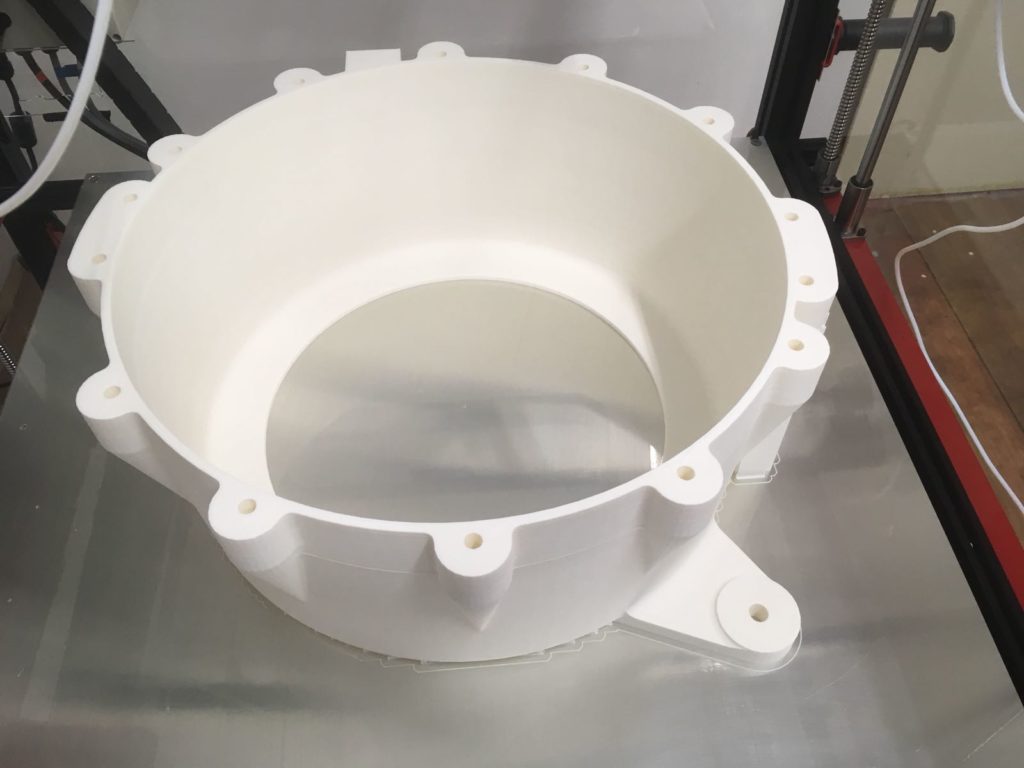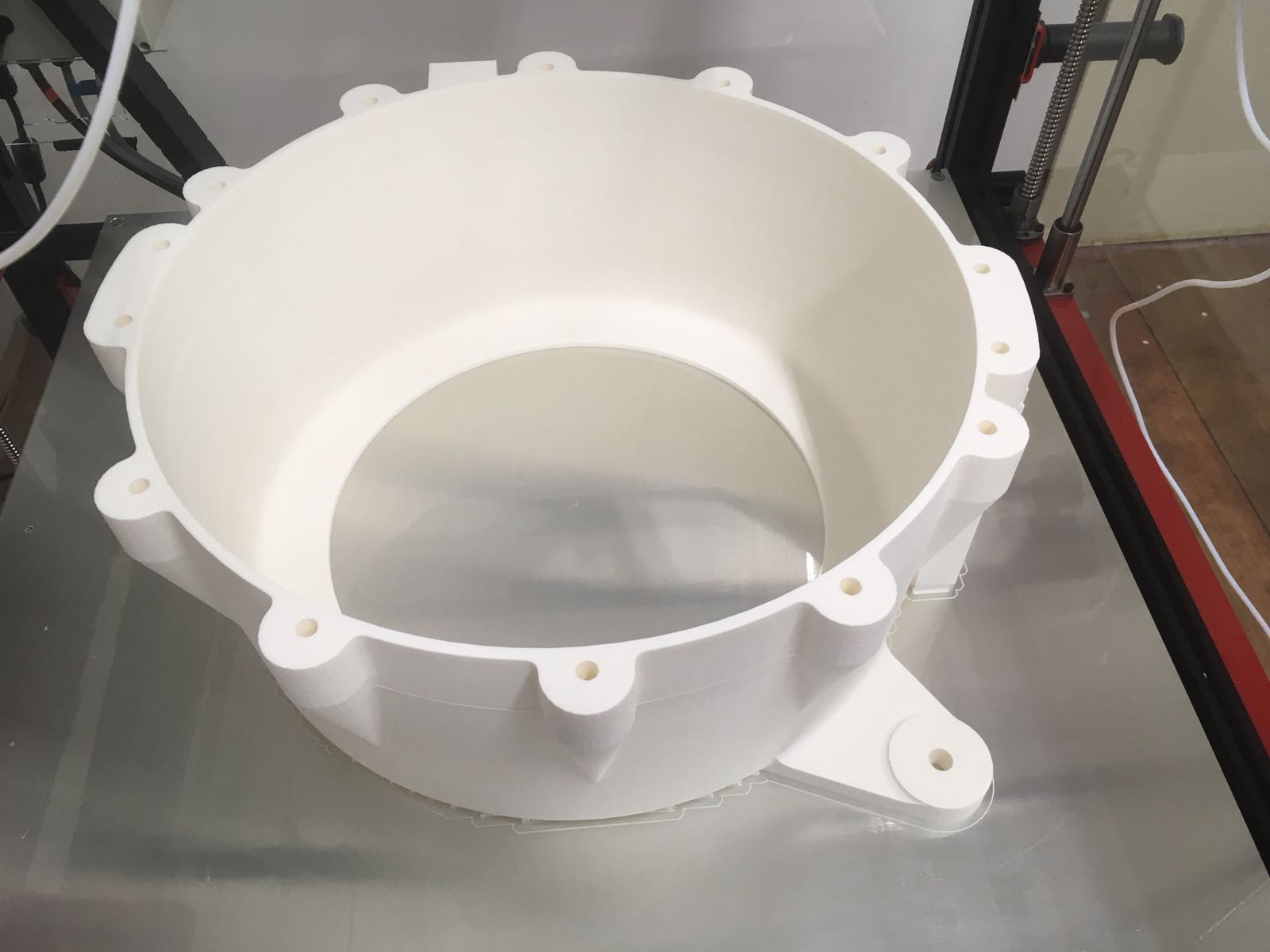 Mr. Zdeněk Horák:
This is engine cover (two Wheeler). Printing profile: PLA, filament, speed 80mm/s, layer 0,35mm. Total print time is 38hours.
Print quality is very good due to the speed and layering.
http://www.jvs-3d.nl/
Cast steel mould made by canadian Manufacturer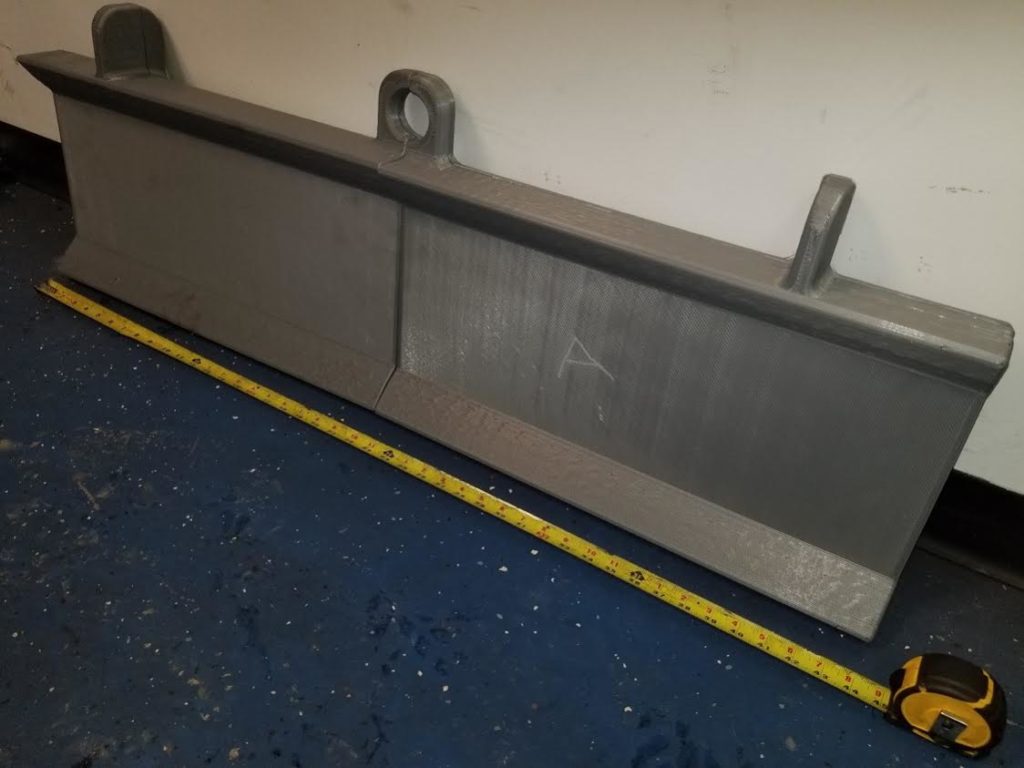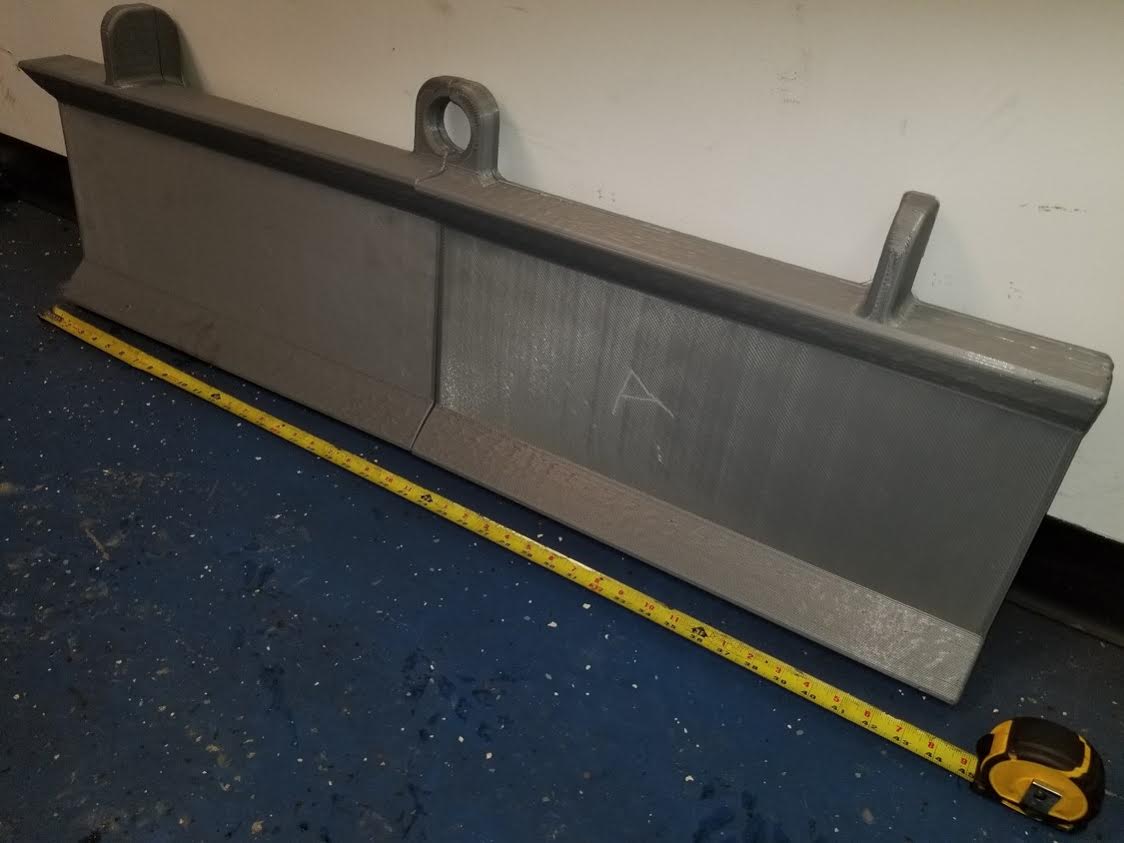 Made of two parts. Total  44″ long (" = inches) 1117mm. Maximizing the total Modix Bi60 large 3D printer build bed.
Matthiesen- Automotive Engineers- Germany
Good morning,

the printer is working very well and we have already printed some parts for my customer. We are printing at the moment with one nozzle and next week we start to print with the second one.
If you need some support by possible customers in Germany, you can send them my mobilenumber. I can explain them the process with the duty and Customs clearance and also the quality form the printer because this is very good. Because i know the Germans very well and most of them have not a good feeling to buy something without speaking with somebody witch bought in the past.
Thanks,
Peter
http://matthiesen-gmbh.de/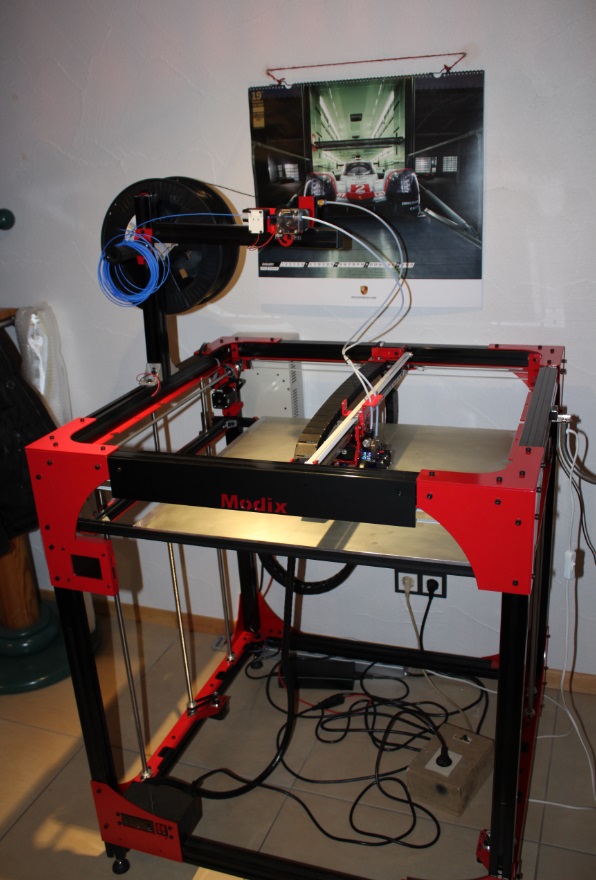 JSC 3D Creative - 3D Printing Service - Lithuania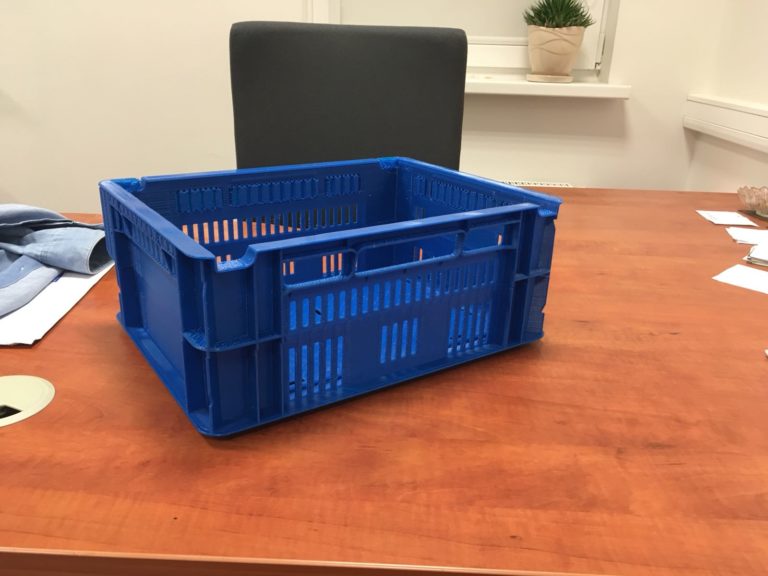 JSC 3D Creative is the largest plastic 3D printing company in the Baltic States. JSC provides 3D modeling, 3D scanning and 3D printing services. 
Šarūnas Paulauskas: "Printer is very reliable, had few hiccups at first, but with minor fixings, it works really well now. "
In the photo, a prototype for a customer before injection molding. It was printed with  0.6 mm Nozzle and PETG filament.

http://3dcreative.lt/
Prosthetic Cover by Pedro , Portugal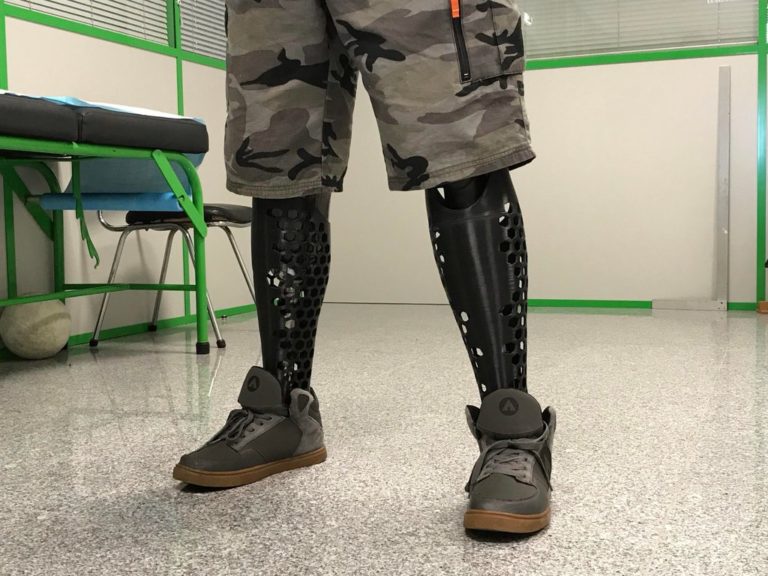 "The printer is pretty much awesome all around. The automatic bed leveling works like a charm!…The instructions are pretty good ."
Check the full review of Modix 3D printer 
as published in Reddit.

Specs: PLA filament, 32 hours print per leg.
P. Gregory Harrington - Florida USA
" I ordered the Modix Big 60 in middle of 2017. In the beginning I was somewhat skeptical. After assembling, setting up and printing my huge prints with this machine I can say that this was one of the best investments that I have made. The components are of high quality and this printer design results into a very strong and sturdy structure which is critical for 3d printing.  The assembly is laborious and time consuming as it is a giant size printer but needless to say, when I started using the final product is it well worth it!
As far as, the costumer support, in my opinion, it is second to none. Not only I was able to communicate with the owner, Schacar via emails who gave me immediate knowledgeable responses and at the grand finally of my assembly offered his phone number so we can communicate over the phone or Skype. "
Regards – Gregory of Boca Raton, FL
Fraunhofer - Chemnitz- Germany
Fraunhofer is a German research organization with 69 institutes spread throughout Germany, each focusing on different fields of applied science. It employs around 24,500 people, mainly scientists and engineers.

David Loeffler, Engineer –
" Modix Big 60 is a solid 3D-printer that gets the job done. The Manuals are very helpful in getting a nice first print. Thank you for your great support! "
https://www.fraunhofer.de/en.html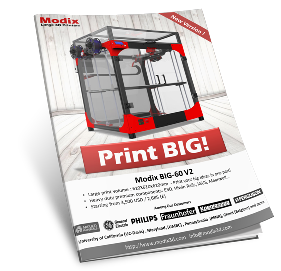 Send Me More Information: