Modix is a Tel-Aviv based, global developer of large scale 3D printers. By offering massive build volumes, premium components, and high quality printing, Modix is broadening access to full scale 3D printing for product developers and industrial workshops worldwide.
Modix was founded in 2014 by Mr. Shachar Gafni in Tel Aviv. Here, the first generation Modix 3D printer, Agam, was born. Agam is still being used today by local schools, academia, service centers and private users.
In 2016, Modix made the transition to focus on developing large scale 3D printers such as the Big60 and Big120.  
Modix continues to innovate and redesign its 3D printers to revolutionize the world of 3D printing and provide its valued customers with BIG results.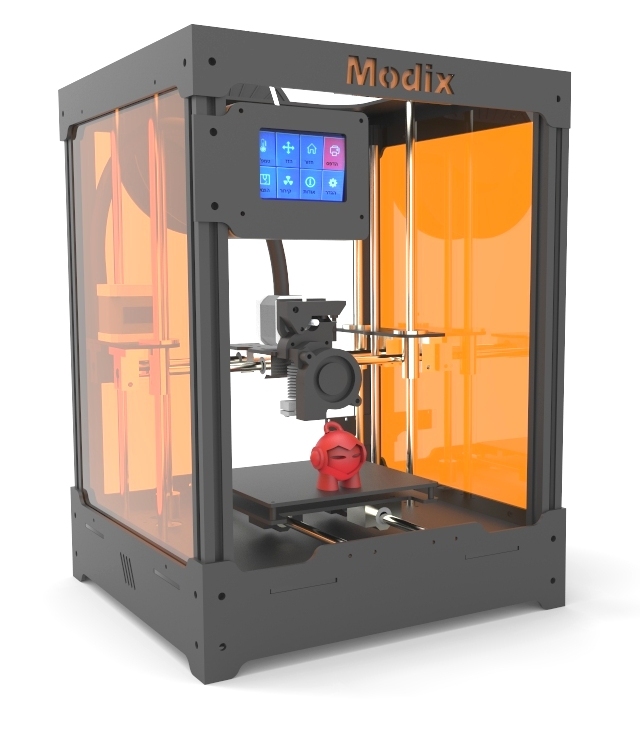 Modix Agam Desktop 3D printer – 2015 version
Email: info@Modix3d.com
Phone: +972-584-486-725
(English speaking)
Office hours: Sunday to Thursday 10:00-18:00 GMT+2
Address: Tuval 15, Ramat Gan, Israel
Zip 5252230
Big-60 V2 & 120X demonstration at the TCT show, UK. 2018
Big60 Version 1 assembly process 2017.