Modix is a Tel-Aviv based, global developer of large scale 3D printers. By offering massive build volumes, premium components, and high quality printing, Modix is broadening access to full scale 3D printing for product developers and industrial workshops worldwide.
Since 2014 Modix is developing and manufacturing 3D printers. Modix first generation 3D printer named Agam. Modix Agam is still in use by local schools , academia , service centers and private users.
Since 2016 Modix is focused in developing large scale 3D printers.
Modix Modular Technologies LTD was founded by Mr. Shahcar Gafni and operating from Israel.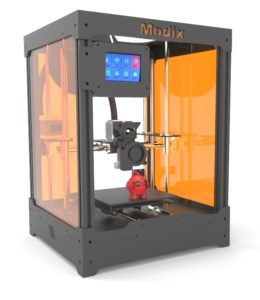 Modix Agam Desktop 3D printer – 2015 version
Email: info [at] Modix3d.com
Phone: +972-3-915-0310
Office hours: Sunday to Thursday 10:00-18:00 GMT+2
Address: Tuval 15, Ramat Gan, Israel
Zip 5252230