SIM Automation GmbH is a leading automation company from Heilbad Heiligenstadt, Germany. Sim Automation has been a manufacturer of special-purpose machines for over 50 years and it focuses on developing and manufacturing tailored robotic production lines, automated handling, testing and inspection systems.
These complex automated robotic production systems need to be very precise, very fast and very reliable. In many times these special solutions should work reliably for decades. The range of the solutions is very wide. It can be as small as a tiny medical device and a large automotive assembly line.
One of the major challenges of putting together an automated robotic production system is the robots feeding system. During the fast assembly production, a specially designed feeder provides the robots with the various components such as nuts, springs, brackets etc… These feeders work in high speed and with a great precision.
Sim Automation has purchased Modix Big60 3d printer in order to expedite the development of their specially designed feeding bowls. These bowls vibrates in a special way that helps the components to climb along accurate tunnels and feed the robot in a very specific order, angle and speed.
These feeding bowls prototypes are printed and then tested in development system. The relatively fast and economical 3d printing process offered by Modix big60 in compare to milling methods allows fast development cycles.
As Modix Big60 is offering an open filament system, Sim can use special filament that answers very specific customer needs. For example, for the production of medical devices, Sim is using a pharmaceutical certified ABS filament.
Sim engineers enjoy the large size, modularity, high accuracy and the open filament method of Modix Big60 3D printer and planning to add more printers for R&D and production purposes in the near future.
Please visit the website of Sim Automation for more information about their services and for contact details:
https://sim-automation.com
Dr. Mikkel Wagner, Sim Automation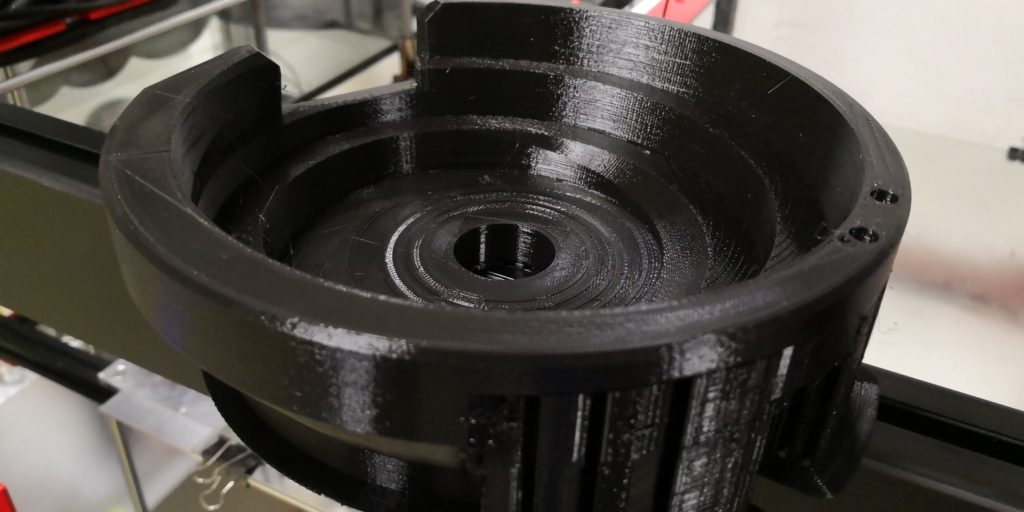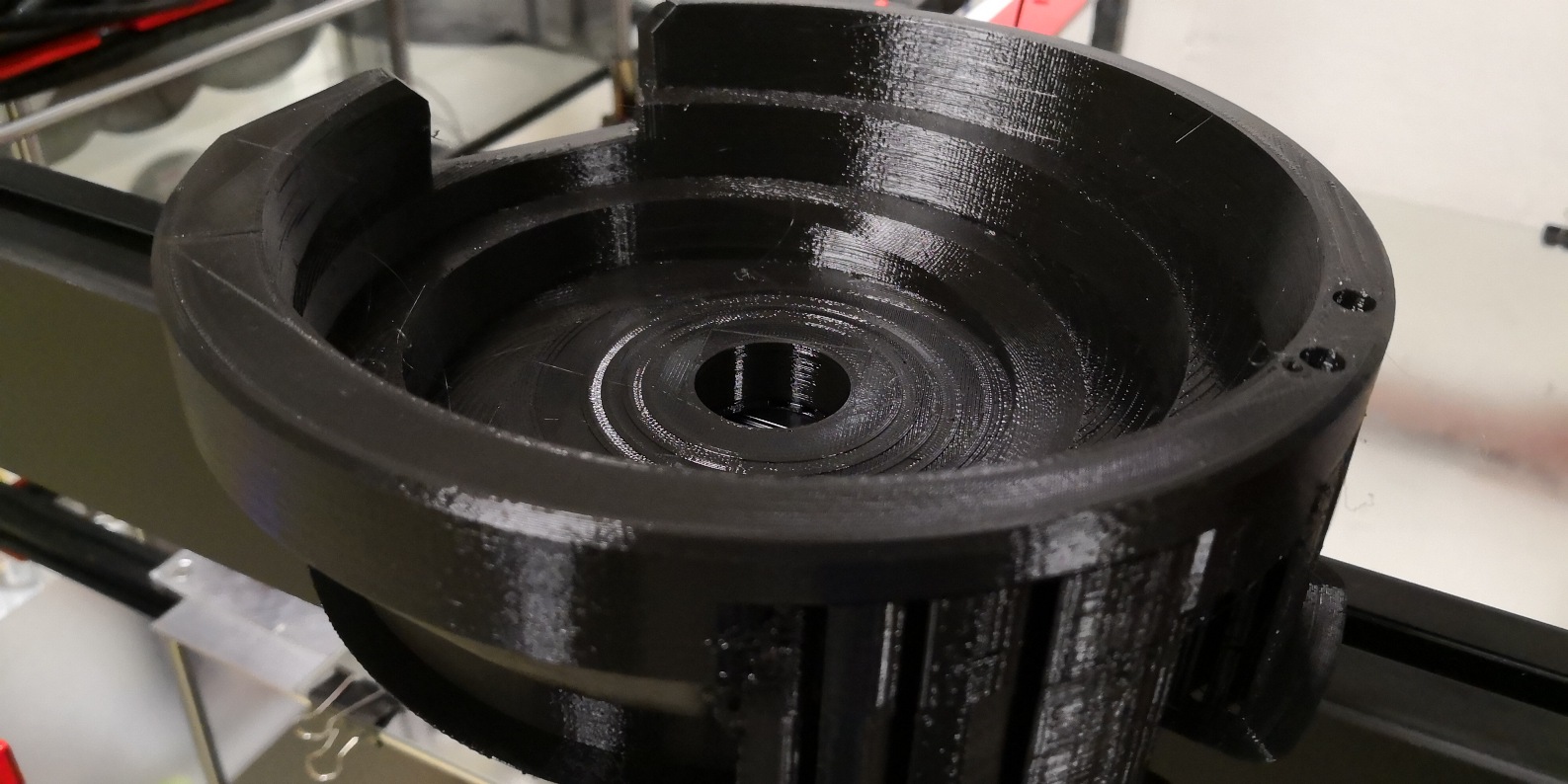 Feeding Bowl prototype, printed with Modix Big60