Modix Large Format 3D Printers
If you are an experienced 3D printing user and need a large 3D printer,
Modix is your best next 3D printer!
Premium components.
Heavy duty design.
Customizable platform with wide hotends selection.
Open – use any filament and any slicing software.
High resolution – from 50 micron layer height.
Delivered as self assembly kits:
Better fit your budget – lower purchase and shipment costs.
Compact packing that passes through narrow doors.
Backwards compatibility, kits are easier to upgrade.
Easy-to-follow assembly guides with videos and 3D views.
When you build it, you know it better and have more control.
Don't limit future ideas, get a larger 3d printer today!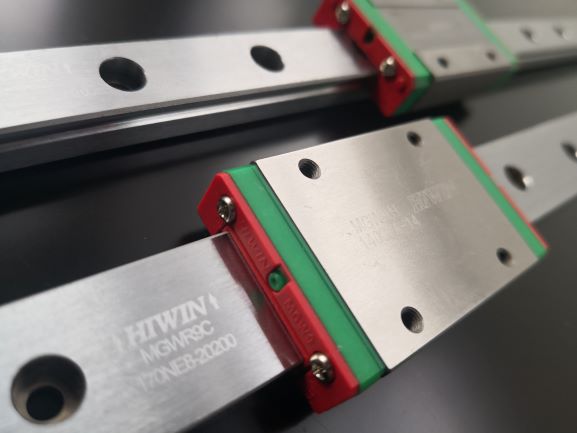 HIWIN Linear Rails
Precision motion rails.
Made in Taiwan.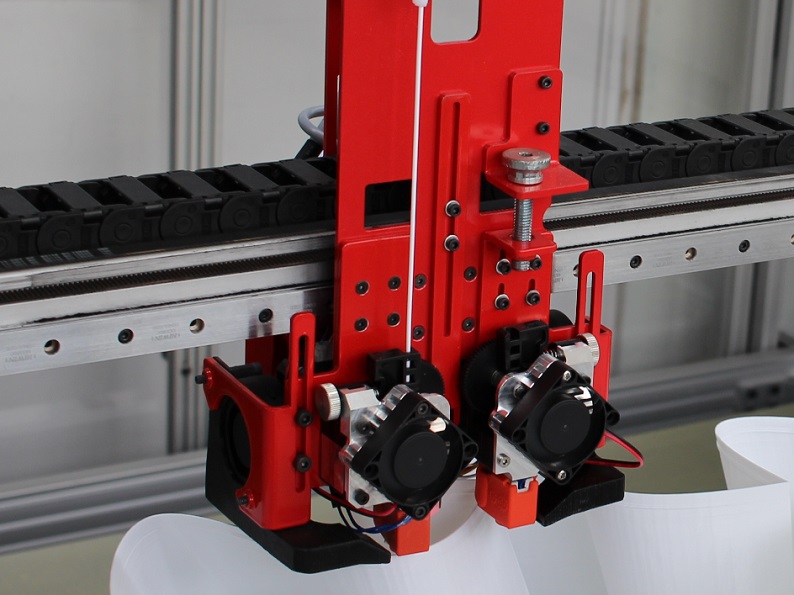 E3D Print Head
Aero Extruder & Volcano hotend
Made in the UK.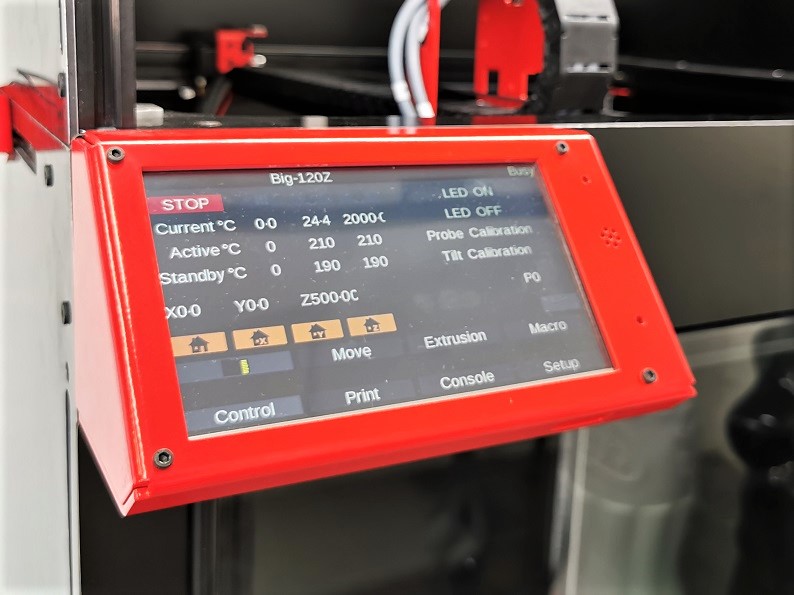 Easy User Interface
7in touchscreen & web interface for remote monitoring.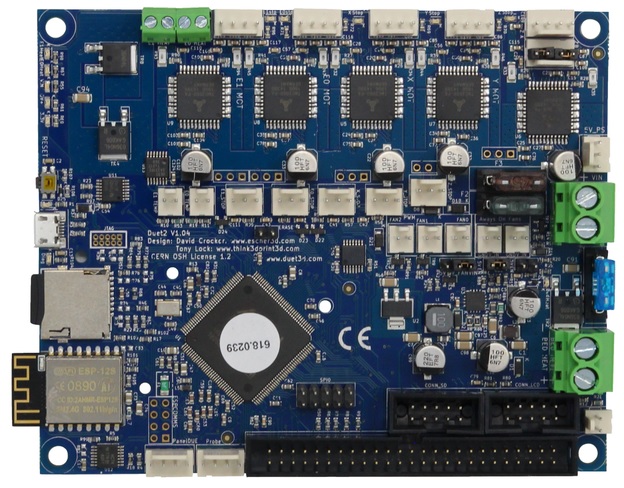 Duet3D 32Bit Controller
Advanced 3D printer controller, WiFi, Powerful and Quiet.
made in the UK.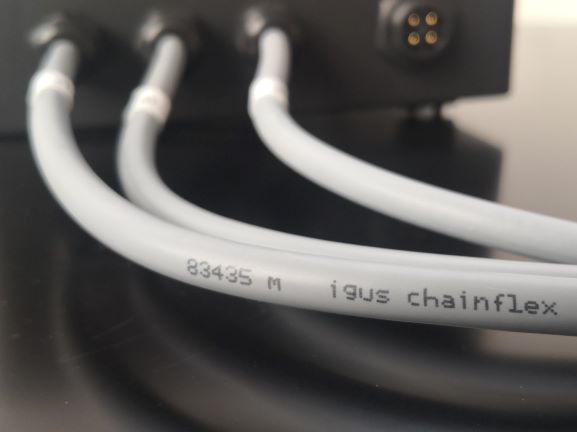 IGUS Shielded Wiring
Professional signal cables for maximum reliability.
Made in Germany.
One of the most significant advantages of Modix's large scale 3D printers are its meticulously selected premium components, each contributes for the high quality printing. These components include: E3D print head (made in the UK), DUET3D Controller (made in the UK), Trinamic motor drivers (made in Germany), IGUS shielded signal and power wires (made in Germany), Alcoa Mic-6 cast Aluminum plate (Made in USA), Meanwell Power Supply (Made in Taiwan) and more. Almost every component in our large format 3D printers affects the print quality and reliability, therefore we select the highest standard of components for even the smallest parts, i.e. aviation grade power adapters, robust casters, fiberglass reinforced belts, etc.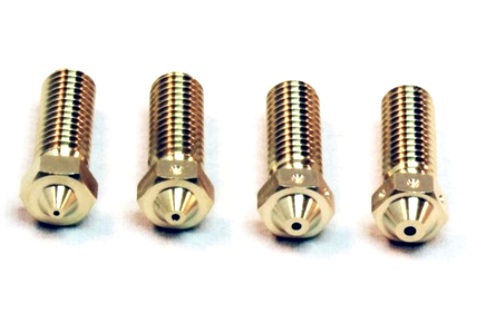 A key design factor of our large scale printers is the heavy duty design. Since our printers are delivered as self-assembly kits, we put great attention on making sure that the end-customer will achieve the highest level of accuracy and stable calibration. This includes a very detailed online assembly guide with both 3D models you can rotate and zoom, multiple detailed video guides for each step, and more. In addition, we supply our customers with calibration methods & tools that help complete this process successfully and smoothly as possible.
Add Your Heading Text Here
Dual print head configuration allows you to print hollow object and other complicated designs using a soluble filament. Once completed, you can dissolve the support material and enjoy high quality results and avoid manual support removal
Modularity is our flagship concept. We constantly make available optional components which can be added on to the printer seamlessly, including: air filters, multiple print head configurations and more. Our customer's online service portal lists several optional customization guides including: converting the printer for 2.85mm filament, increasing the maximum hotned temperature and more. Furthermore, several printers offer the closed enclosure as an upgrade option to better match you budget and needs.
Our E3D print head offers a large selection of nozzles and heat block configurations. Modix's offer three sizes of heat-blocks: The short E3D-V6 hotend for detailed tiny printing, Volcano (default) for high flow and super volcano for rough and fast bulky projects. Each of the heat-blocks has several nozzle options. A few offered as part of our kit and others may be sourced directly from E3D online store. E3D is also offering solutions for high temperature printing, printing with abrasive filaments such a Carbon Fiber filled polymers etc.
Our customers are not locked in! Modix believes in the freedom of choice, especially for passionate innovators. Users can select filament from any source and make a use of various modeling and slicing software solutions, to their own preference. We do recommend Simplify3D slicing software but Cura and Slic3r work nicely as well and are compatible with our large 3D printers. Customers are supplied with print profiles for each of these slicing software packages.
Self-assembly is a preferred method of buying a 3D printer for many professionals, for several reasons. Hands on approach – you build your own machine, so you have a better understanding of the motion system, the print head and calibration. You gain an invaluable in-depth understanding on how to maintain the printer and how to upgrade it in the future. Just like an operating system of your computer, Modix's large format 3D printers are intentionally designed to be customized and tailored for specific needs. Our online assembly guides contain comprehensive video instructions and rotatable online 3D models of each sub-assembly. Self-assembly devices are delivered in packed boxes, most of them can be carried in by hand. This allows the installation to be placed virtually anywhere you want. Once assembled, you can always disassemble the printer and replace its location if the door is too narrow. Furthermore, self-assembly is a great learning experience.
Big-Meter Assembly Time-laps
By Alexander Shmatov, Russia
Big-60 Assembly Highlights
We are evolving and innovating all the time, so when you buy a Modix 3D printer, you actually invest in a platform that can be upgraded from time to time. Owners of earlier versions are now being offered with the benefits of our newest version (3.0). This alone improves the printer's sustainable use and increases your return on your investment.
Large 3D Printer's Advantages
Experienced 3d printing users who already have one or more small desktop 3d printers, and are now seeking to develop their printing capabilities, should consider the following unique advantages of large format 3D printers:
1. Printing large 3D objects as one part makes them stronger.
2. Printing models as one part also saves time on post processing. There is no need to match smaller parts to each other and later hide the seam.
3. Another unique advantage of larger print beds is the fact that you can print multiple smaller items in one batch production. Batch production can be configured to complete one object before starting another one ('sequence printing') for higher reliability.
Especially during these days, as ordinary supply chains and logistics are facing challenges and are uncertain, it is important to have a large 3d printer on hand.
Premium Support Since 2015
Modix is proud of its prompt and professional support services!
We believe that any product is as good as its service and since our early days back in 2015, we have worked hard to follow this concept.
If received, requests for assistance are cleared daily. When needed, video conference sessions are scheduled to better understand the ground situation. This saves time in both understanding the problem and finding the solution, fast.
Mr. James Lawick
Australia
BIG-60 V3
Mr. Lazar Jovic, 3D Maker Zone
Amsterdam, The Netherlands – BIG-120X V2
The Real Martian, USA
BIG-120V3
Engineer. Mark Swinford
Rotairtech, Inc. USA – BIG-60 V2
Big60 Review by Mr. Brandon hart,
"ECOstruder" ,USA
BIG-60 V2
Johann van der Merwe
3D printing expert, South Africa
BIG-60 V1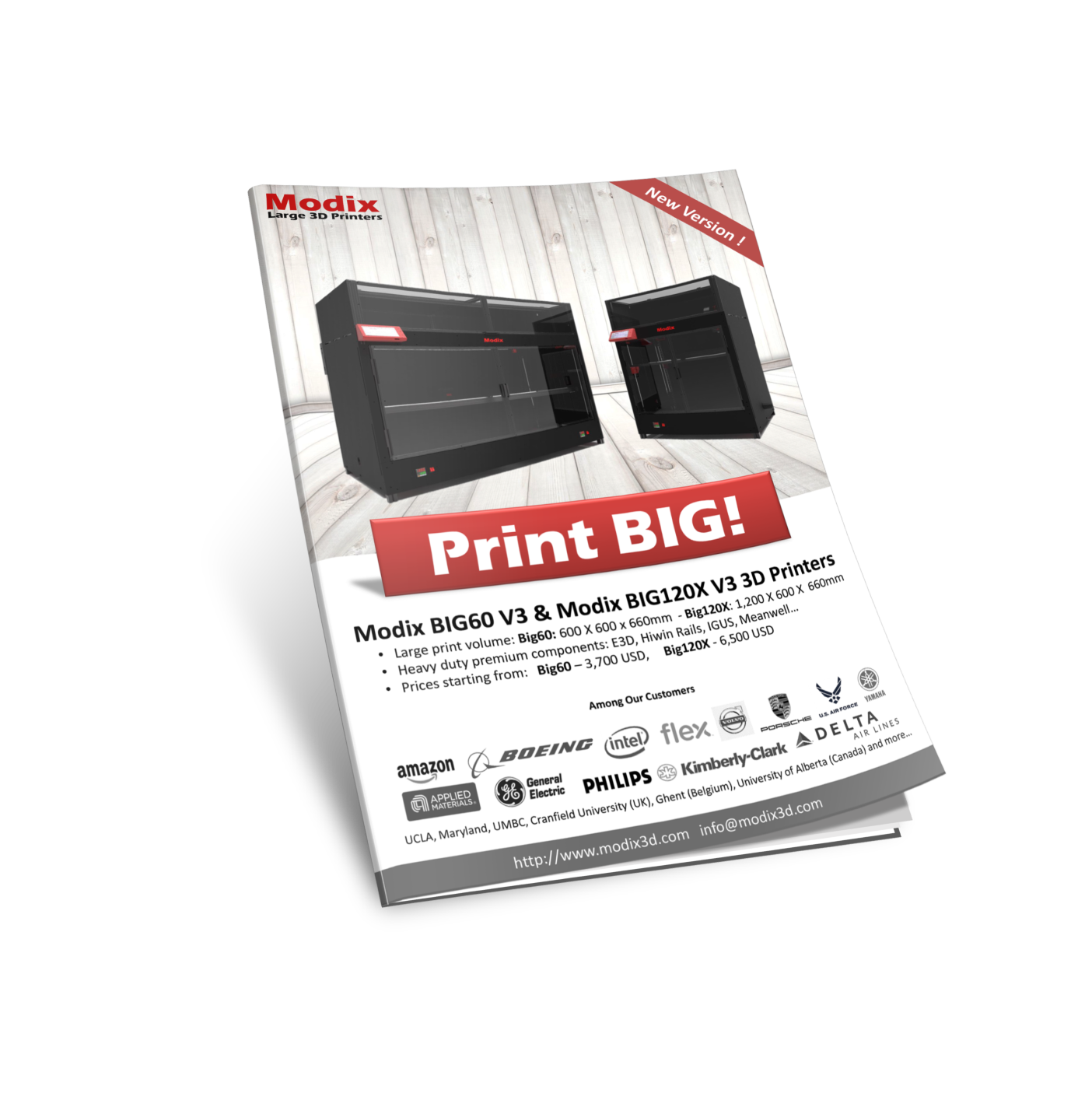 Get our new product Overview:
The product overview includes an in-depth technical review, updated specs and answers to frequently asked questions, including how to print at a high temperature, software comparability and more.