BIg60 Version 2 vs Version 1
The current Modix Big60 is very much different than the printer launched a year ago. During this year and based on many feedback from customers around the world we have modified and improvement our printer in many ways. This document describes the major improvements made through the ongoing production iterations.
On-off style thermostat with capabilities of keeping a stable temp. at ~ 1.0c.
This variations made a small variations in the bed plate expansion. It could be seen as a wave pattern in small objects. It was advised to use the small central only on small prints.
Previous customers can upgrade.
A much better PID controller that keeps a constant temperature at less than 0.1c accuracy !
This comes with 6mm thick silicon foam insulation pad. Both improvements were providing a very stable temperature, lower power consumption and more than ever smooth printing surface regardless the size of the object.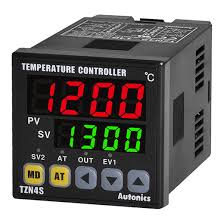 Marlin 1.14

Previous customers can upgrade.
Marlin 1.18 – 1.18 presents a major step forwards with regards to stability and features. We are now in process of testing the latest version 1.19, once it will pass our stability tests , it will be published as an update.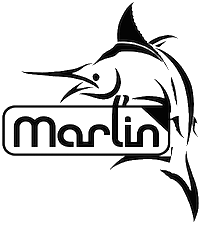 9 points probing measuring before each print (Marlin ABL)
100 Points probing done once at the calibration routine and loaded from memory before each print. Faster print starting and best print mesh compensation.  We also added an online mesh editor for manual editing of mesh points (Marlin Universal Bed Leveling – UBL).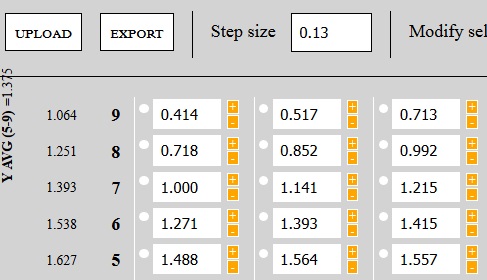 Touch screen with no access to inner firmware settings. LCD Originally not included, previous customers can upgrade.
LCD controller with a full integrated with the Marlin firmware inner settings including motion parameters and other important configurations.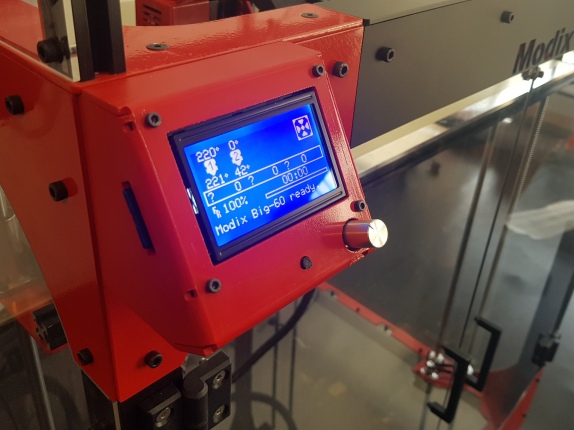 Originally not included, previous customers can upgrade.
Frontal reset button for easy access in case you need to stop printer immediately.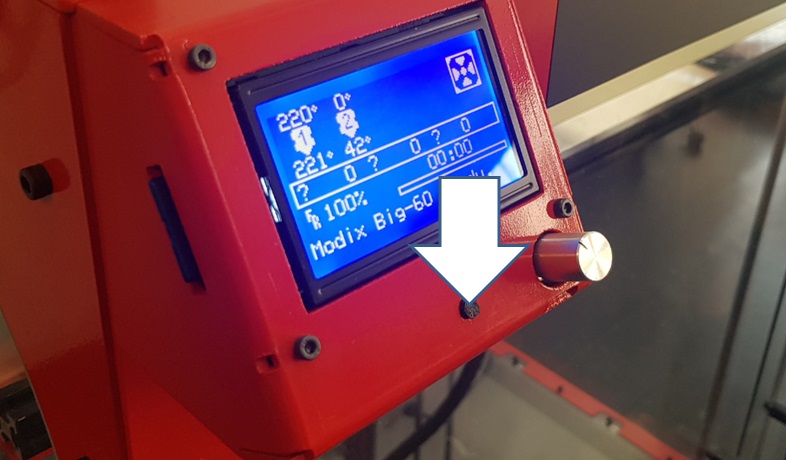 Originally not included, previous customers can upgrade.
During the first layer, you can move the bed up or down at the micron level. This helps to get a better first layer without the need to rerun the slicing software.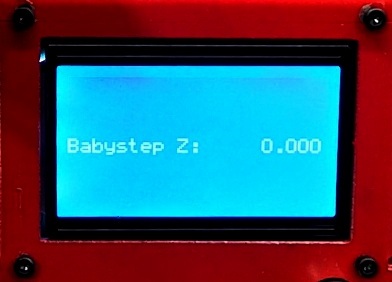 Originally not included, previous customers can upgrade.
You can now add M600 gcode command to pause the print at a required point / layer change. This helps to change color, mainly requested by architectures requesting an option to control floor color.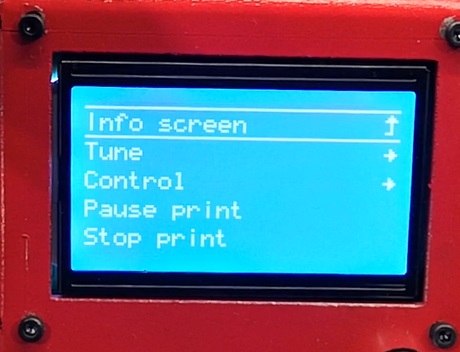 PDF files with sometimes size limited photos and drawings.
Online assembly manual with large photos, videos and sub-assemblies 3D models. At the bottom of each step there is a comment section that helps us improve.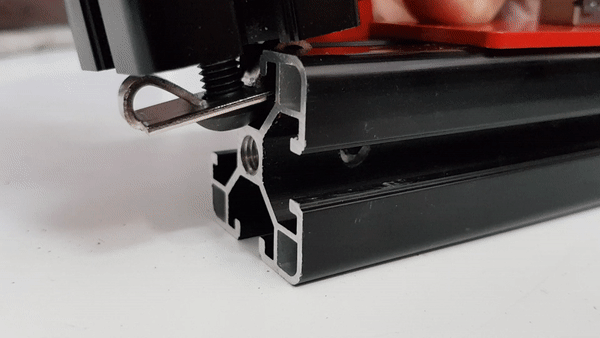 3D models for sub-assemblies are available online so that users can rotate and even explode.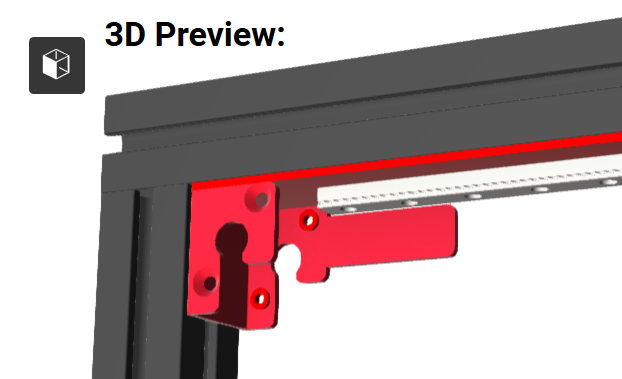 Very good quality, not a brand.
Genuine Hiwn MGN12H, made in Taiwan. A premium component – best in the market.
OEM 10 mm width PU (Polyurethane). It has good performance but was degrading over time.

Previous customers can upgrade.
Best in class ! 10mm width Composite material based GT2 timing belt. From the premium company named Gates , made in USA.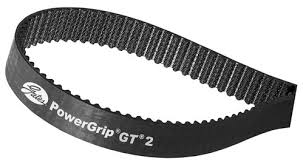 Electrostatic Noise filtering
Originally not included, previous customers can upgrade.
We have developed a complete solution including: Noise filter capacitor , ferrite magnet, metal sleeved command cables and bed plate grounding. This combination has proved to do the work well.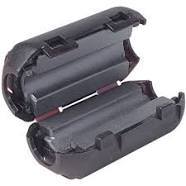 Secondary Print Head Calibration Jig

Originally not included, previous customers can upgrade.
A hollow thumbs screw allows a calibration of the secondary print head precisely. The hole in the center allows leading the filament through the screw.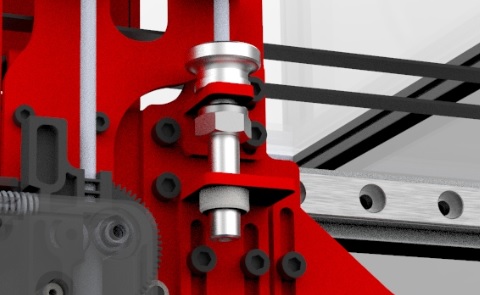 Originally not included, previous customers can upgrade.
High temperature and moving parts standard yellow warning stickers.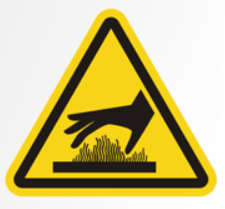 Parts design for easy assembly

We have  improved and redesigned each and every bracket for better rigidity and ease of assembly. For example, we added a cutout of the word "UP"  where it was needed to avoid costly assembly mistakes.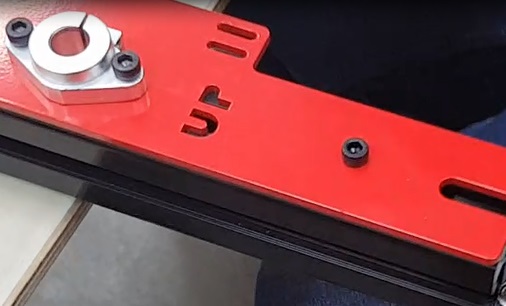 Wood crate & double carton
parts were sometimes arriving with defects and were bent due to careless treatment from Fedex / DHL personals. All critical boxes are now shipped with double cartons and are there is a wood plate reinforcement for the acrylic and metal parts.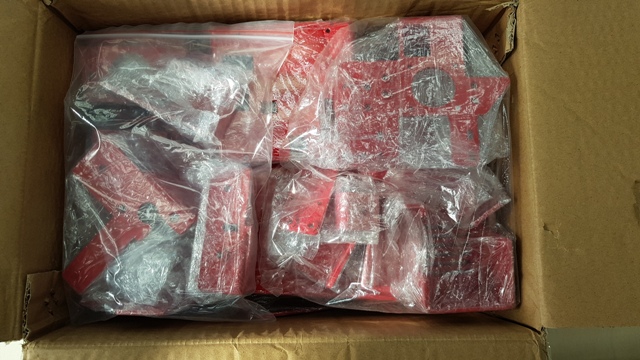 Support calls tracking system

Available now for all customers.
We also improved our service !
Two full time dedicated support technicians and a support tracking system to make sure all your requests are answered and followed.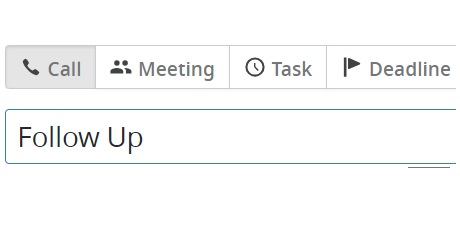 New ! – double print volume add-on

We are now offering a unique add-on to Big60 that doubles the print volume to 120cm in X axis!
This add-on is being sold as an update to the basic offering of Big60.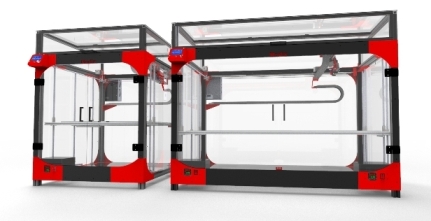 We have moved the controller up to the upper left corner of the printer and have rotated the mounting upwards allowing an easy reading and an easy work at a standing position.
Send Me More Information:
[contact-form-7 id="289″ title="Short"]