The new add-ons are now available for both new and existing customers alike.
Currently the first batch of these add-ons is in production. Availability is estimated for January 2022.

* Shipping cost is not included, please contact sales team for a quote at sales@modix3d.com
* Shipping is made with either Fedex or DHL based on your location. Shipping terms: Incoterms 2020 DAP

Click to complete or edit your order
1. Automatic Calibration Expansion
This upgrade improves user experience by automating calibration procedures. Included are automatic print-bed tilt calibration (Z axis) and automatic gantry alignment (X axis). In addition to the standard print bed surface mapping, Modix is now offering a user-friendly fully automated calibration process.
This upgrade is delivered as a new controller box which features an additional electronic board named DUEX-5 expansion board doubling the total amount of stepper drivers from 5 to 10.
By allocating a dedicated driver for each of the Z and X axis motors we get a specific control of each stepper motor, and no longer must be moved unison. This allows to perform a fully automated system calibration routine with the click on a button.
This type of control box is already included with BIG-Meter and BIG-180X and now is offered as an optional upgrade for: BIG-60, BIG-120X, BIG-120Z and BIG-40.
The upgrade includes a fully wired new electronic box with both Duet 2 WiFi controller, Duex-5 expansion board, wires for all motors and an additional X axis end-stop. You may keep your default electronic box as spare / backup.
* Will work only on V3 models.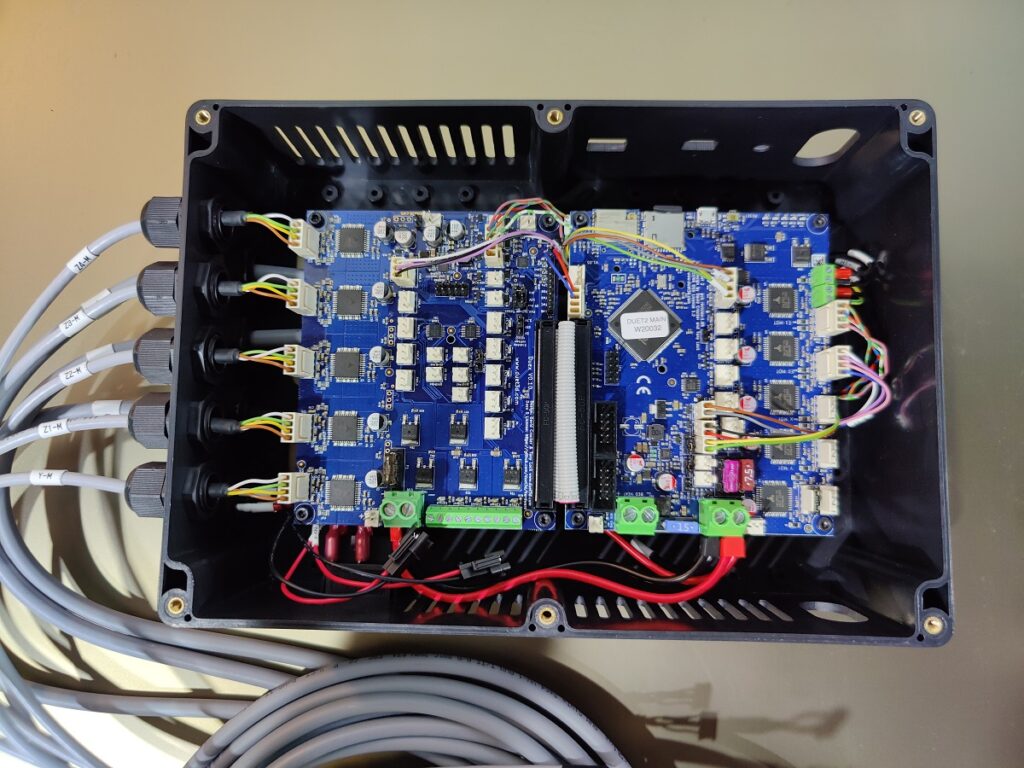 2. Removable Magnetic Bed
This add-on will greatly improve the user experience and save you time on a daily basis.  Modix's printers are delivered by default with a PEI sheet that tends to release the print jobs once the bed is cooled done. With the new removable magnetic bed, users do not need to wait or work hard with a spatula and can easily and immediately remove objects after completing the print job by simply bending the spring steel plate.
This add-on includes an adhesive magnetic sheet that should be fixed to the aluminum bed plate and a removable spring steel that should be placed on top of it.
The flexible spring steel plate is printable on both sides. One side is PEI powder coated providing textured bottom surface and the other side is serviced with a standard PEI sheet providing a glossy bottom finish.
Another advantage is the maintenance, the PEI installed on the bed plate can degrade over time. Print removal with a spatula may result in unwanted scratches that later appear at the bottom of the printed object. Replacing the PEI on the removable spring steel or even buying a spare unit is much easier than removing it from the bed plate itself.
BIG-60 / 120Z – Buy 1
For BIG-120X – Buy 2
For BIG-180X – Buy 3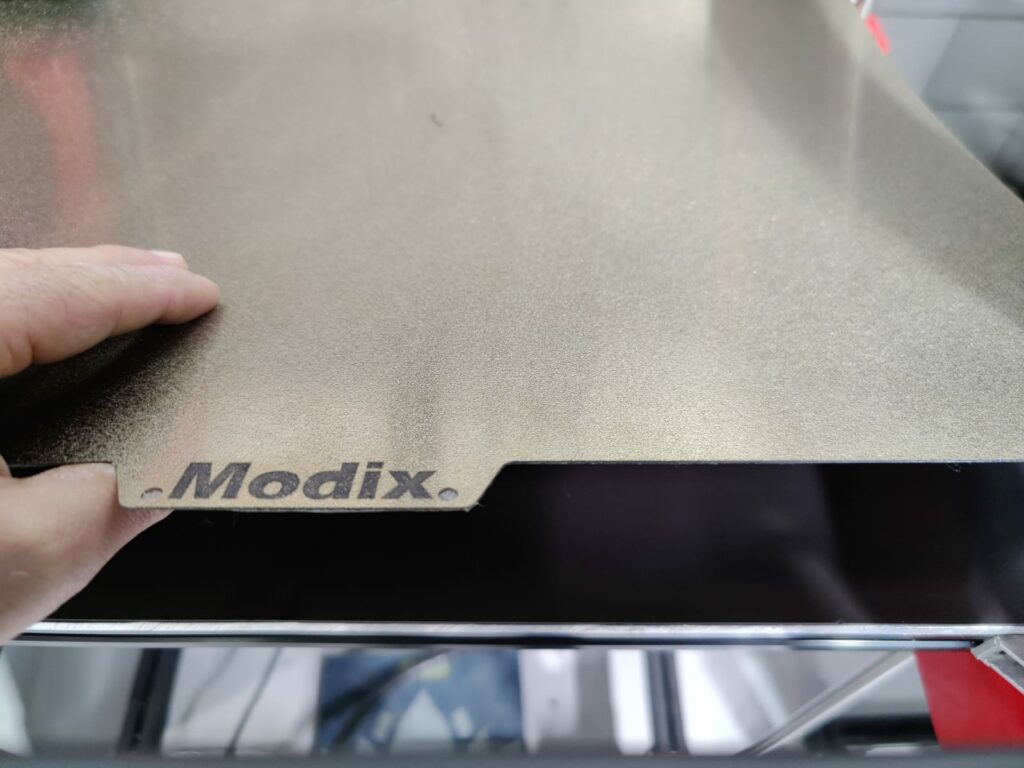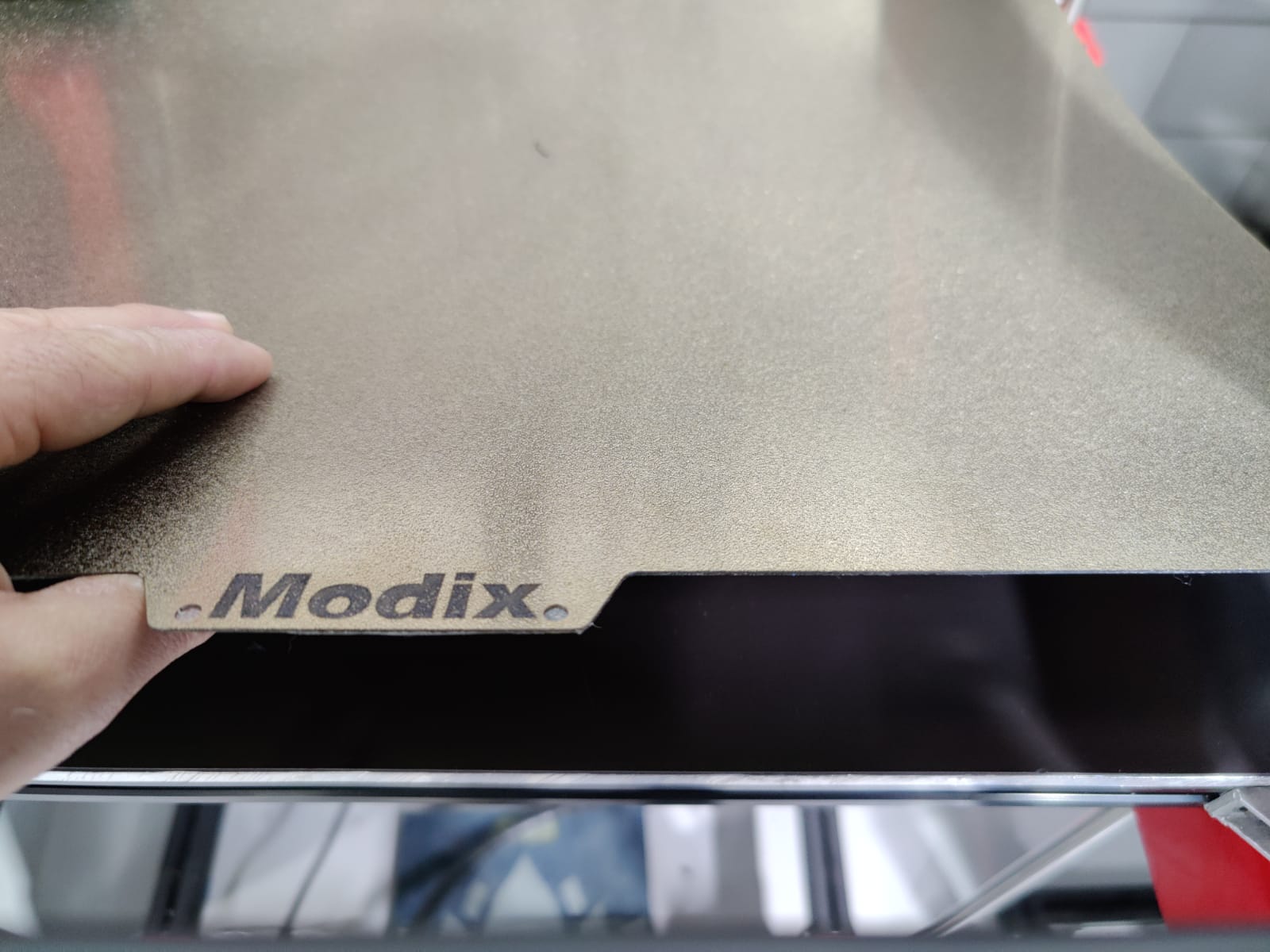 This add-on is an improvement to the printer's reliability. The clog detector is provided with a custom highly sensitive encoder capable of detecting for following potential failures:
Hot-end clogs
Knots in the filament spools
Filament run-out
Under extrusion such as when the nozzle temperature is too low, or the nozzle is too close to the bed.
When a failure is being detected, the printer is paused and print job can be saved. No more discovering your printer printing mid air!
This add-on is provided as a drop-in replacement for the current filament run-out sensor. Consider purchasing two units for dual print head configuration.

* Requires Duet controller, will not work on non-upgraded V2 models.
Add an additional layer of safety in rare cases where the BL-Touch bed leveling probe fails and this failure is not being detected by the printer controller. In this case, the detector will prevent the print head from crashing into the bed plate.
* Requires Duet controller and motion upgrade, will not work on non-upgraded V2 models.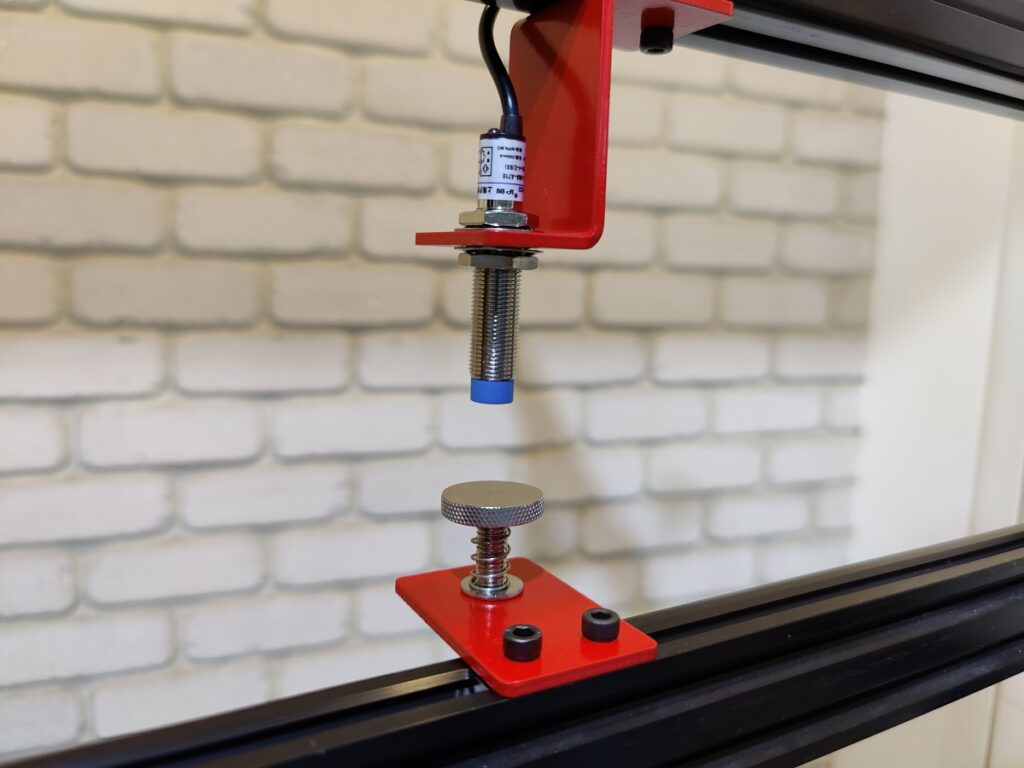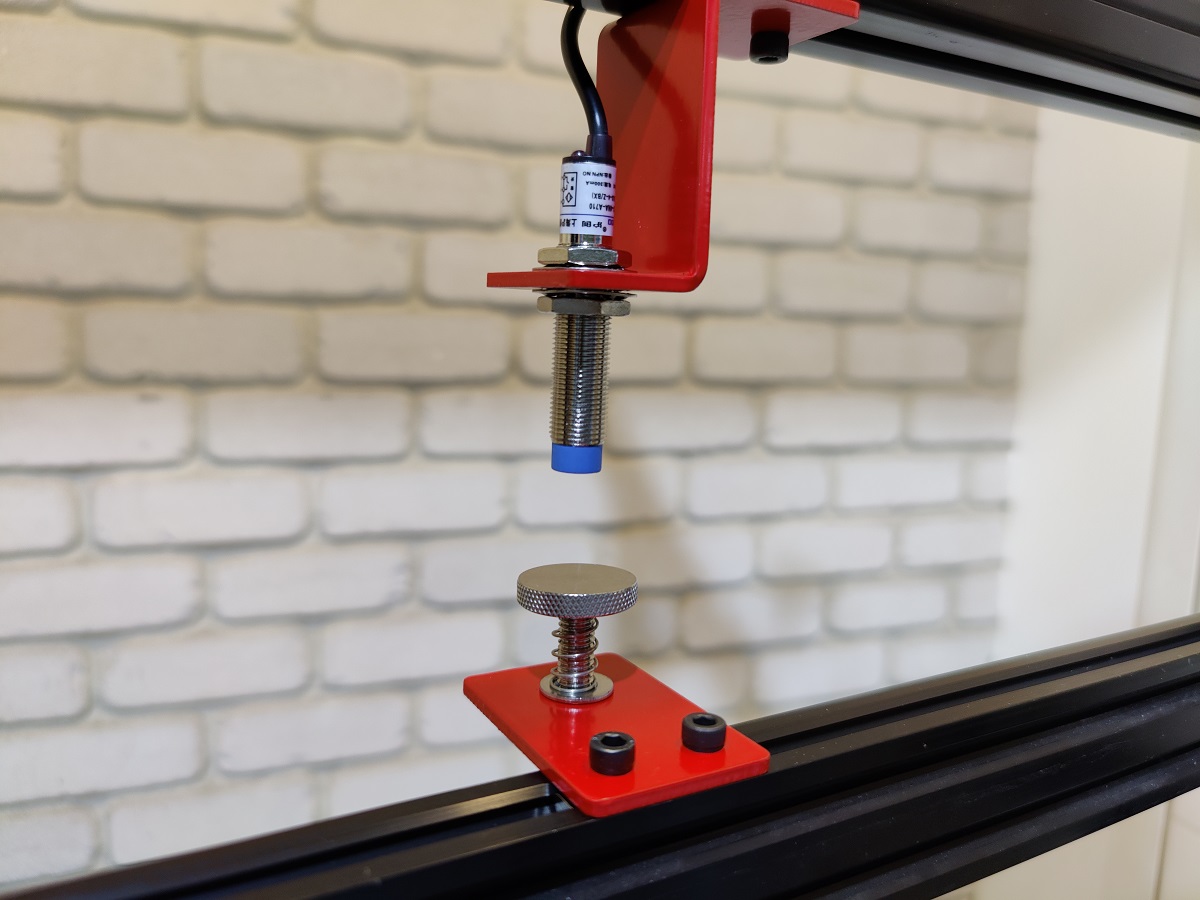 Enjoy a clear and easy view of printing from 3 sides. The 15 cm taller top lid add-on features two transparent side panels. It is a great additions for trade shows, show rooms or taller custom print head applications.
This add-on is currently only available for BIG-60. Should you require such add-on for other models, please contact Modix sales team at sales@modix3d.com. Once we get enough interested customers, we may announce availability for other models as well.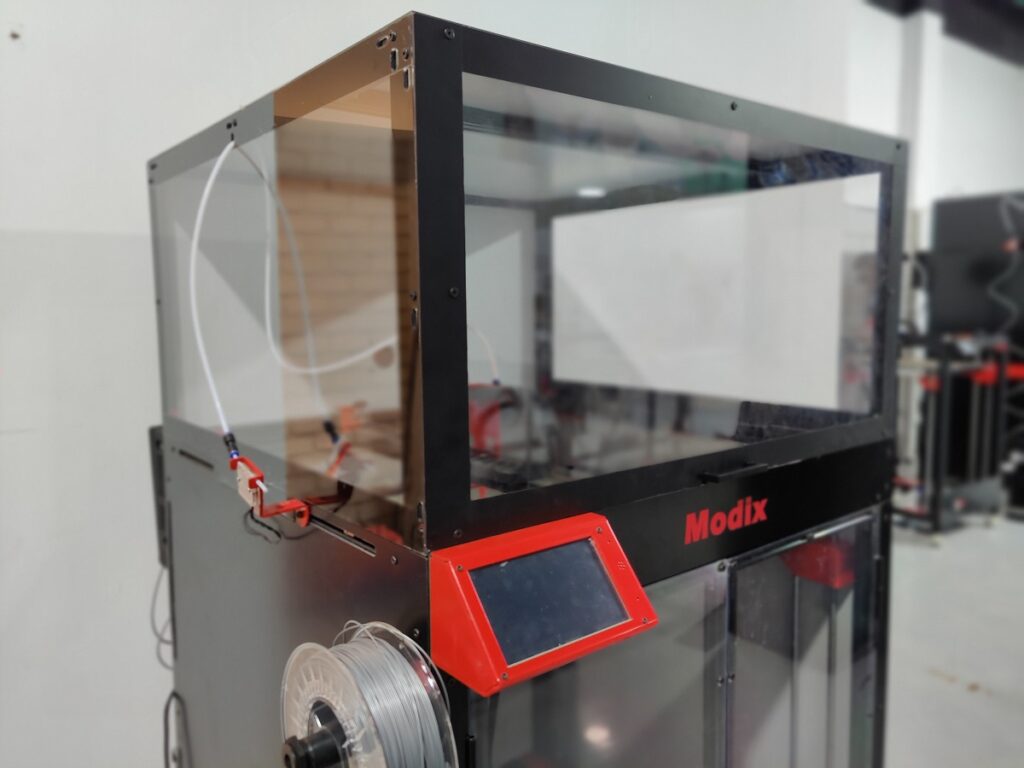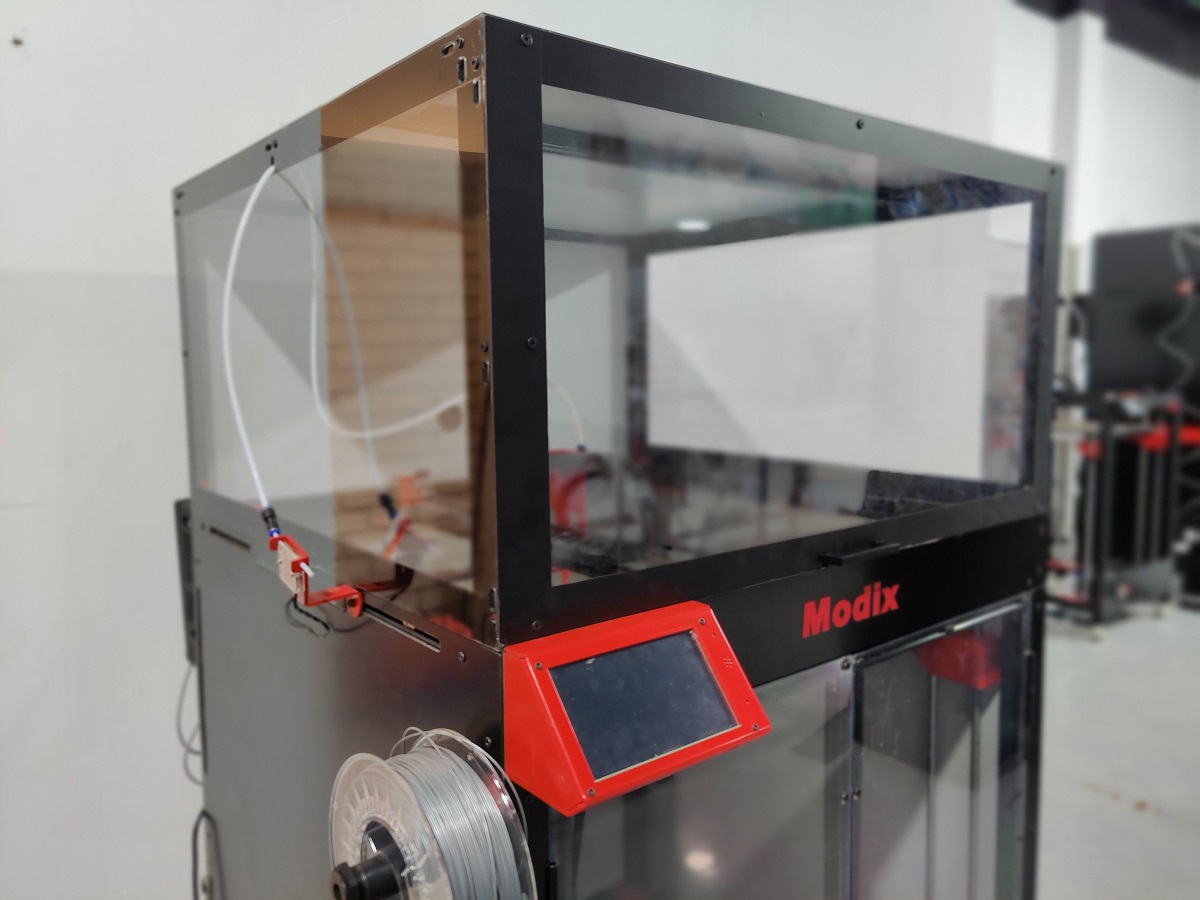 6. Power Distribution Unit (PDU)
Until today, PDU was included by default with the BIG-Meter and BIG-180X due to their high power requirements. Since we have found it to be a very convenient cable management solution, it is now offered for all other models. Replace 3 (or 4) AC cables with only one cable connected to the wall.
* This solution does not support BIG-120X running on 110V, please contact sales team for an alternative solution.