Multi Robotic 3D Printing
We name our technology "aFFF" and it stands for Asynchronous Fused Filament Fabrication, a variant of the FFF 3D printing technology. aFFF offers a new level of freedom and productivity – but don't confuse it with "parallel" 3D printers offering several fixed print heads capable of printing several identical objects at the same time. In our case there are two discrete 3D printers that are sharing the same printing space and capable of making independent moves on both X & Y axis. Our innovation lays both within the software and the hardware and we will disclose more details upon release.
Synchronizing and communicating with more than one 3D printer at the same time requires a new software tool that can handle this complex communication scenario.

Our controller can handle an unlimited number of 3D printers at the same time.
3D models are coming in all shapes and sizes and allocating print tasks among several 3D printers' robots requires understanding of the shape, geometry & volume of the required 3D model. This software component is responsible for planning the print and we use it before the actual print takes place.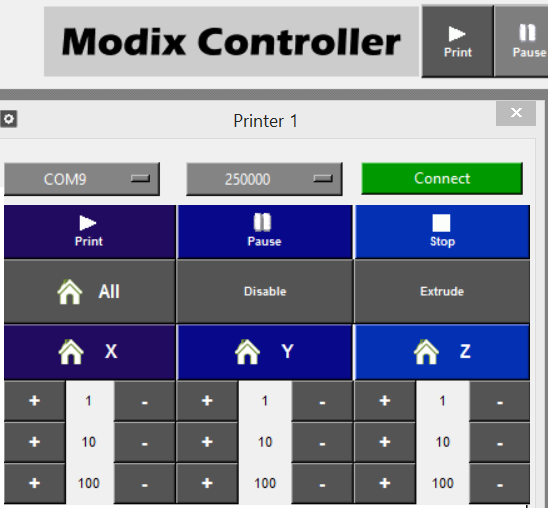 Send Me More Information: